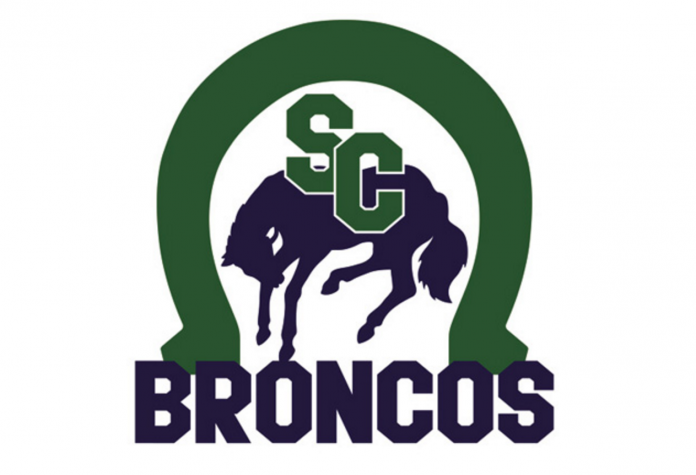 Swift Current Broncos prospect Tyson Yaremko scored the overtime winner to book a trip to the Telus Cup for his Saskatoon Blazers.
Yaremko scored 2:52 into overtime to lift the Blazers to a 4-3 win over the host Warman Wildcats at the 2023 U18 AAA West Regional on Sunday.
The Blazers won all four games at the tournament to advance to the Telus Cup, which will be held in Saint-Hyacinthe, Que beginning on April 24.
Yaremko led all players at Regionals with six assists and was tied for second with 11 points. The Blazers opened the tournament with a 7-0 win over the Thunder Bay Kings. They added an 8-2 win over the Winnipeg Wild on Friday. They followed up with a 6-3 win over the Wildcats on Saturday.
The Blazers had topped the Saskatchewan Male U18 AAA Hockey League with a 3-2 championship series win over the Regina Pat Canadians, capped by an 8-0 win in the fifth and deciding game. Yaremko was third in playoff scoring with 13 points in 11 games.
The 5'11'' forward was third in league scoring with 63 points in 41 regular season games as the Blazers led the league with a 35-7-2 record in the regular season.
Yaremko was a fourth round pick, 68th overall, in the 2020 WHL Prospects Draft. He played six games for the Swift Current U18 AAA Legionnaires in the covid-shortened 2020-21 season. He played in one WHL game for the Swift Current Broncos in 2021-22.
The Warman Wildcats had placed fifth in the SMAAAHL regular season with a 25-16-3 record. Broncos prospect Dawson Gerwing was fourth in team scoring with 31 points in 44 regular season games. The 6'3'' forward from Meadow Lake added three points in eight playoff games. He registered one assist in one game at Regionals.
Gerwing was a third round pick in the 2021 WHL Prospects Draft.