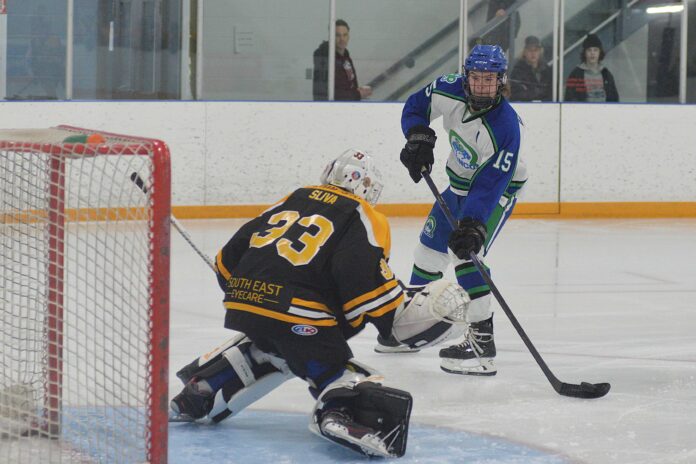 The Swift Current Pure Chem Broncos played the final two games of the Saskatchewan U15 AA Hockey League regular season over the weekend.
The Broncos lost 5-1 to the host Regina Monarchs on Saturday. Kasey Gleim scored the only goal with an assist from Hayden Winslow. Cade Mitchell took the loss with 17 saves.
Sunday, the Broncos defeated the visiting Estevan Bruins 5-2 to conclude the regular season. The game was tied 2-2 in the third period before Chase Petersen scored a natural hat trick to close out the win during a four-point outing. Porter Nickason finished with three assists.
Mason Fauser added a goal and an assist and Riley Schmiess had the other goal. Jake Hargrave picked up one assist. Cole Fox earned the win with 18 saves on 20 shots.
The Broncos finished third in the South Division with a 24-5-1-1 record. They will face the Prairie Storm in the opening round of the playoffs. Game one will be Tuesday at 7:30 p.m. at S3 West Arena. Game two will be Friday in Balgonie. Game three, if necessary, will be Sunday in Swift Current.