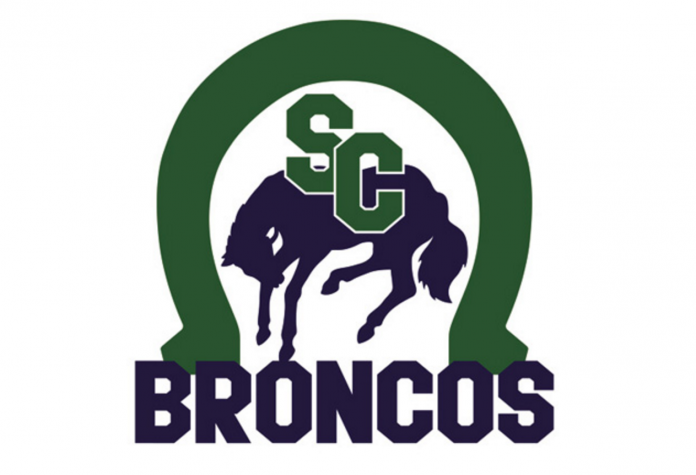 The Swift Current Pure Chem Broncos won three road games in as many days against Saskatchewan U15 AA Hockey League North Division opponents over the weekend.
Friday, the Broncos defeated the host Saskatoon Stallions 6-4 to open the road trip. Mason Fauser scored three goals and added one assist, while Chase Petersen and Porter Nickason each added a goal and three assists. Jacob Penley also scored, while Riley Schmiess and Theron Watteyene added assists. Cade Mitchell earned the win with 31 saves.
Saturday, the Broncos top offensive weapons were at it again in a 5-2 win over the Prince Albert Pirates. Petersen registered two goals and two assists and Fauser had another hat trick. Nickason, Tysen Kobley, and Griffin Darby all had two assists each. Cole Fox earned the win with 32 saves.
Sunday, the Broncos were outshot 54-34, but skated away with a 6-5 win over the North West Stars. Fauser scored four goals to finish with 10 on the road trip. Hayden Winslow and Kasey Gleim also scored. Petersen and Jake Hargrave each registered two assists. Tyler Hudec, Hunter Wilm, Jamie Kirwan, Nickason, and Darby all added assists. Mitchell earned the win with 49 saves.
The Broncos moved into top spot in the South Division with a 20-3-0 record.
The U15 AA Broncos will host the Weyburn Wings on Thursday at 7:15 p.m. at S3 West Arena. They will also host the Regina Monarchs on Saturday at 7:45 p.m.