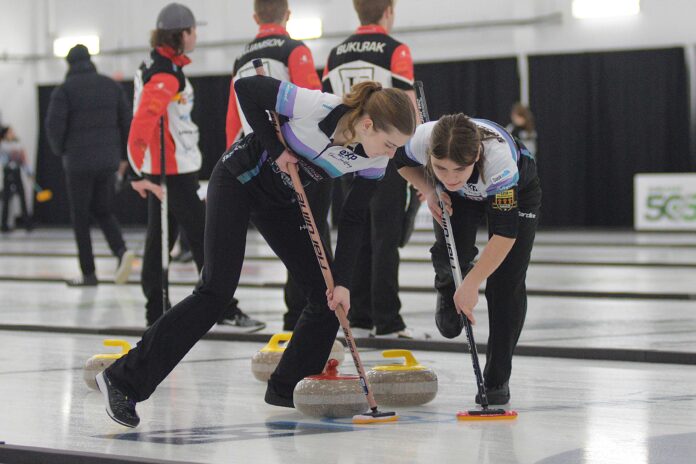 Swift Current curler Aryn Thibault will be in Timmons, Ontario this coming week to compete at the 2023 U18 National Curling Championship.
Thibault throws second stones for the Cara Kesslering rink based out of the Sutherland Curling Club in Saskatoon. The Kesslering rink earned their trip to nationals after topping the 10-team field at the U18 Girls Open Provincials hosted at the Regina Callie Curling Club on December 28 to 30.
The rink of lead Kaylee Rosenfelt from Saskatoon, second Thibault, third Kadence Lalonde of St. Walburg and skip Cara Kesslering from Gruenthal will take on 20 other women's rinks during play at the McIntyre Curling Club in Timmons from February 6 to 11.
The Kesslering rink was a perfect 4-0 to win Pool B at Saskatchewan's 10 team event at the end of 2022. In semi-final play Kesslering counted a 5-4 win over Andra Todd's Swift Current rink in an extra end to reach the provincial final.
In the championship final the Kesslering rink again needed an extra end to count an 11-6 win over Savanna Taylor. Both Kesslering and Taylor from the Nutana Curling Club in Saskatoon advanced to nationals.
The two Saskatchewan rinks will both compete in Pool C, facing tough competition in both rinks from Alberta, the top qualifier from Ontario, and the runner up teams from British Columbia and Nova Scotia.
Team Kesslering opens play on February 5 at 1 p.m. against the Sophie Blades rink from the Chester Curling Club in Nova Scotia.