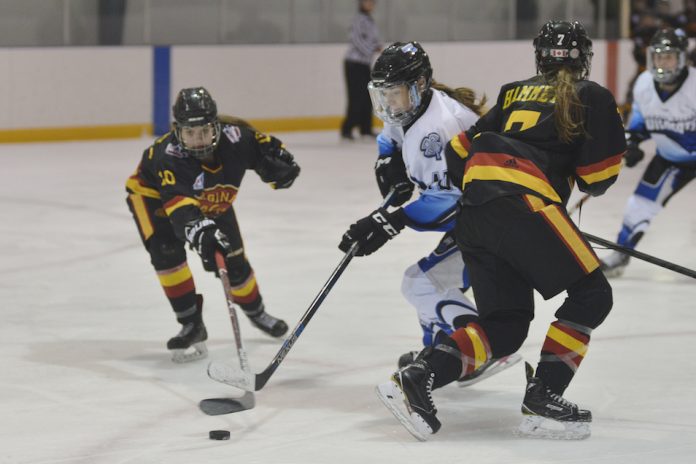 Game two of the Swift Current Diamond Energy Wildcats' opening round Saskatchewan Female Midget AAA Hockey League playoff series did not go according to plan.
Two days after the Wildcats won the longest game in league history, they lost 6-0 to the Regina Rebels on their home ice in front of a large crowd at Fairview Arena.
Rebels' star Kennedy Bobyck notched a hat trick, while Lauren Focht scored twice, and Ally Kosteniuk added a single. Chantal Burke got the shutout with 30 saves.
Amara Lewendon took the loss with 15 saves on 21 shots. Both teams finished zero-for-five on the man-advantage.
Game three will be back in Regina on Sunday at 5:30 p.m. Game four will be Tuesday in Swift Current at 7:45 p.m. at Fairview West Arena.