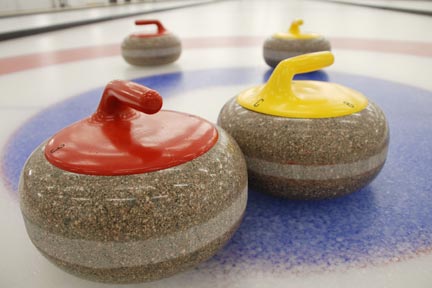 Two unbeaten teams remain after five weeks of action in the Swift Current Curling Club Innovation Credit Union Super League. Chinook Golf Course and Big Guns Wireline Services are both tied with 5-0 record.
November 10 results:
SWT defeated Techmation Control; First Avenue Dental defeated Swift Plumbing & Heating; Subway defeated ACT Swift Sliders; Chinook Golf Course defeated Team Kesslering; Team Oakman defeated Team Ross; Big Guns Wireline Service defeated Team Ellingson.
November 17 schedule:
Subway vs SWT; Team Ellingson vs Swift Plumbing & Heating; Techmation Control vs Big Guns Wireline Service; ACT Swift Sliders vs Team Kesslering; First Avenue Dental vs Team Oakman.
Standings (as of November 10)
1 – Chinook Golf Course 5-0-0
2 – Big Guns Wireline Services 5-0-0
3 – First Avenue Dental 4-1-0
4 – Subway 4-1-0
5 – Techmation Control 3-2-0
6 – Team Ross 2-3-0
7 – ACT Swift Sliders 2-3-0
8 – Team Oakman 1-4-0
9 – Swift Plumbing & Heating 1-4-0
10 – SWT 1-4-0
11 – Team Ellingson 1-4-0
12 – Team Kesslering 1-4-0