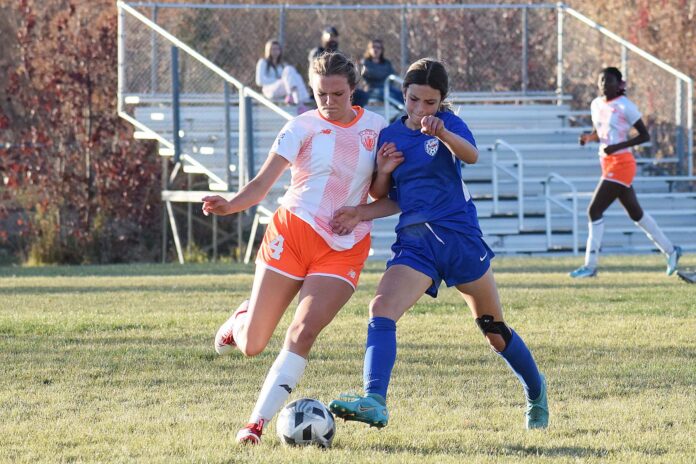 The Swift Current Comp. Ardens secured a 13th straight Moose Jaw High School Girls Soccer League title with a 4-1 win over Yorkton Regional on Tuesday.
The unbeaten Ardens struggled to finish off their chances but were able to defeat the Raiders in Moose Jaw.
Rookie Navy Louma scored early in both halves on her way to a hat trick. Dani Meyer also scored the eventual game-winner in the 18th minute. Jaycee Berggren and Olami Akinfiresoye picked up assists. Emma Moen earned the win in goal.
The Ardens will host Regionals this weekend with Yorkton Regional and Weyburn in attendance. The Ardens have a bye into the championship game on Saturday at 12 p.m. at Irwin Field.