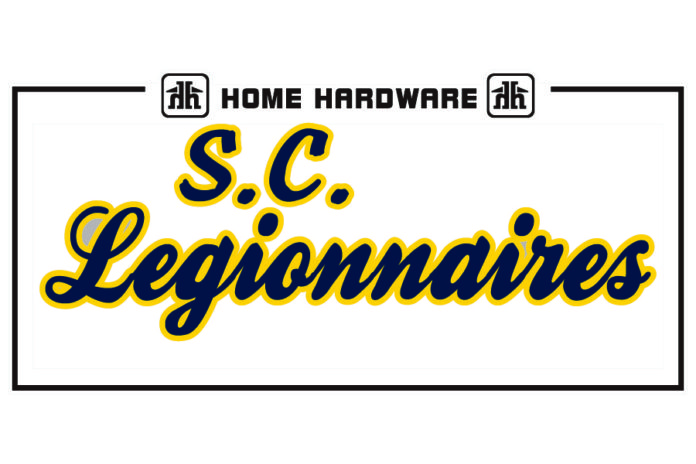 The Swift Current Home Hardware Legionnaires stretched their Saskatchewan U18 AAA Hockey League winning streak to three games with a pair of wins in Estevan over the weekend.
Saturday, the Legionnaires picked up a 3-2 shootout win over the host Estevan Bears. The Legionnaires scored on three of six shootout attempts as Cobe Perlinger scored the eventual winner. Berney Weston earned the win with 33 saves before turning aside four of six Bears in the shootout.
Hudson Darby and Brendan Quinn-Lagria scored in regulation. Eric Hoiness assisted both goals, while Parker Rondeau and Kade Stringer added single assists.
Cade Cole and Teigan Semchyshen replied for the Bears. Kaden Perron took the loss with 34 saves.
Sunday, five different players had multiple points in a 5-2 win over Estevan. Rylan Williams led the way with a goal and two assists.
Hoiness, Rondeau, Cam Perlinger, and Wesley Olson each registered one goal and one assist. Theodore McGuire, Jett Lamb, Jace Egland, and Cobe Perlinger all added assists. Weston made 27 saves to move his season save percentage to .939.
Swift Current's Carter Tuplin scored for the Bears in a losing cause.
The Legionnaires improved to 3-2-0-1, while the Bears fell to 1-4-0-1 on the season.
The Legionnaires will visit the Yorkton Maulers for two games this weekend.