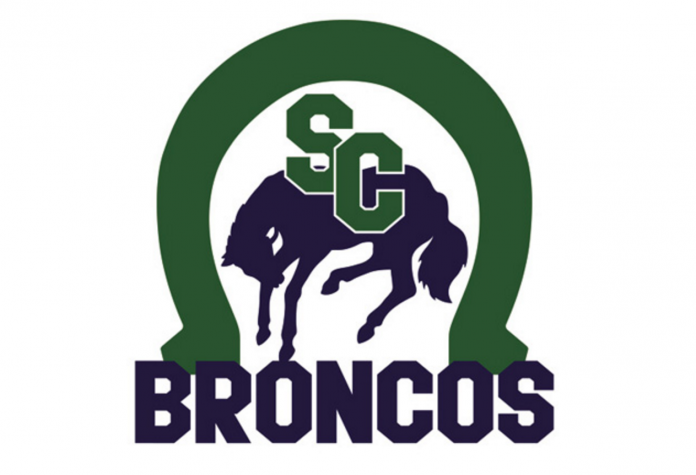 Defenseman Kayden Sadhra-Kang scored in overtime to lift the  Swift Current Broncos to a 5-4 win over the visiting Prince Albert Raiders on Friday. Sadra-Kang scorehd with 51 seconds remaining in overtime as the Broncos snapped a two-game losing streak.
The game was a special teams battle as the Broncos finished three-for-six on the power play, while the Raiders connected twice on six man-advantages.
The two teams combined for three power play goals in the first period but things came out equal in the wash, tied 2-2. Sloan Stanick opened the scoring at the 4:43 mark for the Raiders on the man-advantage. Rookie Clarke Caswell replied minutes later for the Broncos with his second goal of the season. Carson Latimer quickly replied for the Raiders only four seconds into a power play. Raphael Pelletier equalized for the Broncos when he batted home a puck on the power play for his second goal of the season.
The Broncos added two goals in the second period to take the lead, beginning with a power play goal from Josh Filmon, his first goal of the season.

Connor Hvidston doubled the lead with another power play goal, his second goal of the season. Stanick cut the lead in half late in the second period for a 4-3 Broncos lead after 40 minutes.
Prince Albert tied the game with 1:46 remaining in regulation when Keaton Sorensen scored with the goaltender pulled in favor of an extra attacker.
Gage Alexander made 24 saves to get his first win for the Broncos. Rookie Max Hildebrand took the loss with 22 saves on 27 shots.
The Broncos improve to 2-3-0-0, while Prince Albert moved to 2-3–2-0 with their second overtime loss this season.
The Broncos will visit the Regina Pats on Saturday.