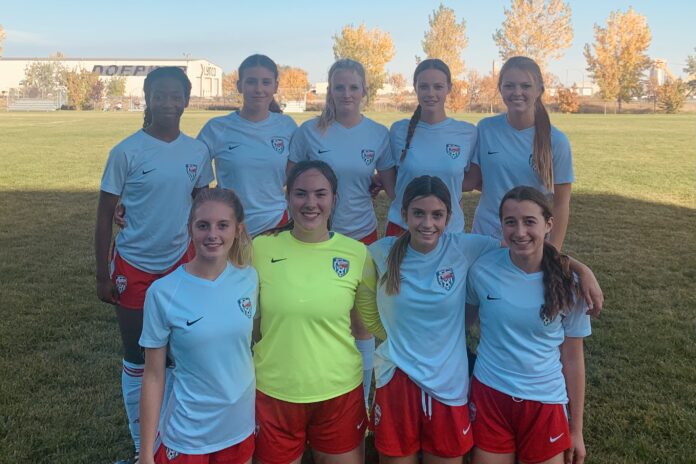 The Swift Current Comp. Ardens moved to 4-0 in the Moose Jaw High School Girls Soccer League with a 9-0 win over the Weyburn Eagles on Tuesday.
Jaycee Berggren led the Ardens with three goals and one assist, followed by two goals from Tenille Willows. Rachel Noble and Addison Allen each added a goal and an assist, while Navy Louma had a two-assist outing. Dani Meyer and Nalani Chan also scored. Raya Lamontagne and Olami Akinfiresoye chipped in assists.
Emma Moen and Akinfiresoye shared the shutout as the Ardens clinched top spot in the regular season.
The Ardens will host the Moose Jaw Vanier Spirits on Thursday at 4:30 p.m. at Irwin Field to conclude the regular season.