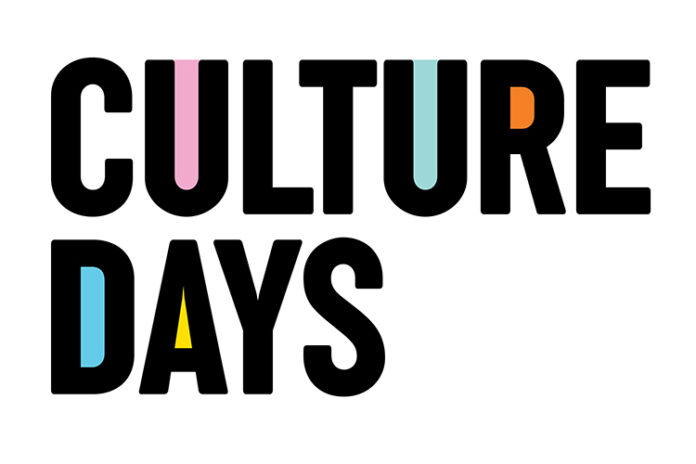 A day filled with activities on September 24 will provide Swift Current residents a chance to celebrate Culture Days 2022.
A Cultural Extravaganza is scheduled from 10 a.m. to 3 p.m. on September 24 at the Stockade Building, with a variety of cultural activities scheduled.
The highlight of a Culture Stage hosting performances during the day will be a 2 p.m. performance featuring Karima Essa, a three-time Canadian National Dance champion. The Vancouver resident has a passion for Bollywood, and in 2014 after being a two-time finalist on the Omni TV's reality show Bollywood Star.
In addition to her appearance at the Culture Extravaganza in Swift Current, Essa is making a series of stops in the Southwest during a school tour, with visits to Leader Composite School on Sept. 20, Vanguard School on Sept. 21, All Saints Catholic School on Sept. 22, Shaunavon Public School and O.M. Irwin School on Sept. 23, Fairview School on September 26.
The Cultural Extravaganza is occurring the same time as Ranchman's Ridin' & Recitin' hosted by the Swift Current Ag and Ex. The 16th edition of Ridin' & Recitin' boasts the Junior Stockman's Livestock Show, a Heavy Horse Competition, antique tractor pulls, plus a prestigious Cattle Pen Show.
A highlight new addition to the line-up is the Bull Riders Canada Swift Current Bull Buster and Cabaret. The 7 p.m. bull riding showdown will feature a maximum of 20 contestants in a long go, and 10 finalists advancing to the short go. Lazy P Rodeo Company and DT Bucking Bulls are providing the bulls for the event.
Other Culture Days activities will be held over the following weeks. Confirmed events currently include:
September 26, Bi-Giwen: Coming Home – Truth Telling from the Sixties Scoop. On display from 10:30 a.m. to 6 p.m. at Great Plains College. The exhibition, which was previously on display at the Swift Current Library on October 2, 2021 during Culture Days 2021, is a powerful exhibition sharing education about the impact of the Sixties Scoop on the indigenous community in an effort to create a shared sense of understanding in the step towards reconciliation and healing.
September 27, A Talk with Lyndon J Linklater – Positive Race Relations/Acts of Reconciliation. Hosted at 7 p.m. at the Swift Current Museum.
October 5, A Talk with Jenn Sharp – Author of Flat out Delicious and TV Host of Flat Out Food. Hosted at 7 p.m. at the Swift Current Museum.
October 12: Lunch N Learn with Sam Parsons – Bees and Me! Hosted from noon to 1 p.m. at the Swift Current Museum.Pre-registration is required for lunch. Register at www.swiftcurrent.ca/museum.
Culture Days is celebrated from September 23 to October 16 across Canada.
EDITORS NOTE: The article which appeared in the September 22 print edition contained three events from the 2021 Culture Days activities listing from the culturedays.ca website. Events erroneously appearing in the print edition were a Dream Catcher Culture Day Workshop at the Library, an Open Art Studio at Dickson Community Centre, and an Open rehearsal at the Lyric Theatre. We apologize for the incorrect information.