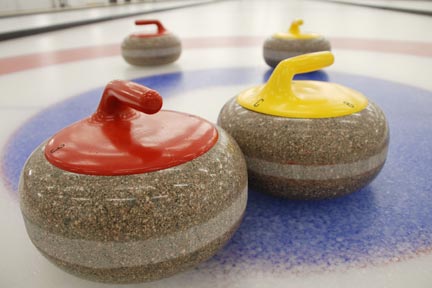 Two Southwest curlers made their debut with a new rink at the Curling Stadium Martensville International on Sept 1-5.
Swift Current's Chris Haichert and Cabri's Shaun Meachem made up the middle of Steve Laycock's new rink. Brayden Stewart played lead, while Haichert was second and Meachem was third.
The Laycock rink won four of six games, bowing out in the quarter-final. They lost their opener 5-3 to Toronto's John Epping.
They rebounded to win their next four games, beginning with a 7-5 win over Calgary's Kyler Kleibrink. Laycock added an 8-4 win over Saskatoon's Kody Hartung. They added a 7-6 win over Switzerland's Michael Brunner and then defeated Japan's Riku Yanagisawa 8-4.
Their run came to an end in the playoffs with a 6-4 loss to Yanagisawa
Switzerland's Yannick Schwaller defeated Yanagisawa 6-5 in extra ends to claim $10,000 for top spot at the 10-team event.