Three Southwest baseball players participated in the 2022 15U Boys Ray Carter Cup in Saskatoon over the weekend.
Swift Current's Kyrell Adair and Shaunavon's Mason Fauser helped Saskatchewan place third overall in the 11-team event.
Saskatchewan lost their tournament opener 2-1 to Ontario on Thursday. Adair pitched 4.1 innings in relief and allowed five hits, zero walks, and one run while striking out six.
Saskatchewan rebounded with a 4-1 win over Quebec later in the day.
Saskatchewan took on the Saskatchewan Developmental Team on Friday and lost 12-2 as they were held to two hits. Fauser got the final four outs, allowing four hits and four runs while striking out three.
They rebounded Saturday with a 10-4 win over British Columbia when they hit five home runs. Adair reached on a fielder's choice, walked, and scored a run.
They were edged 1-0 in the semi-final by Quebec. Adair tossed 4.2 scoreless innings as he allowed six hits and one walk while striking out two in the start. He also singled twice amongst Saskatchewan's six hits over eight innings.
Saskatchewan defeated Manitoba 7-2 in the bronze medal game. Fauser had an RBI double in the sixth inning to stretch Saskatchewan's lead to 4-0.
Adair finished the tournament with a minuscule 0.79 earned run average after allowing only one earned run over 11 innings. He struck out eight while only one allowing walk.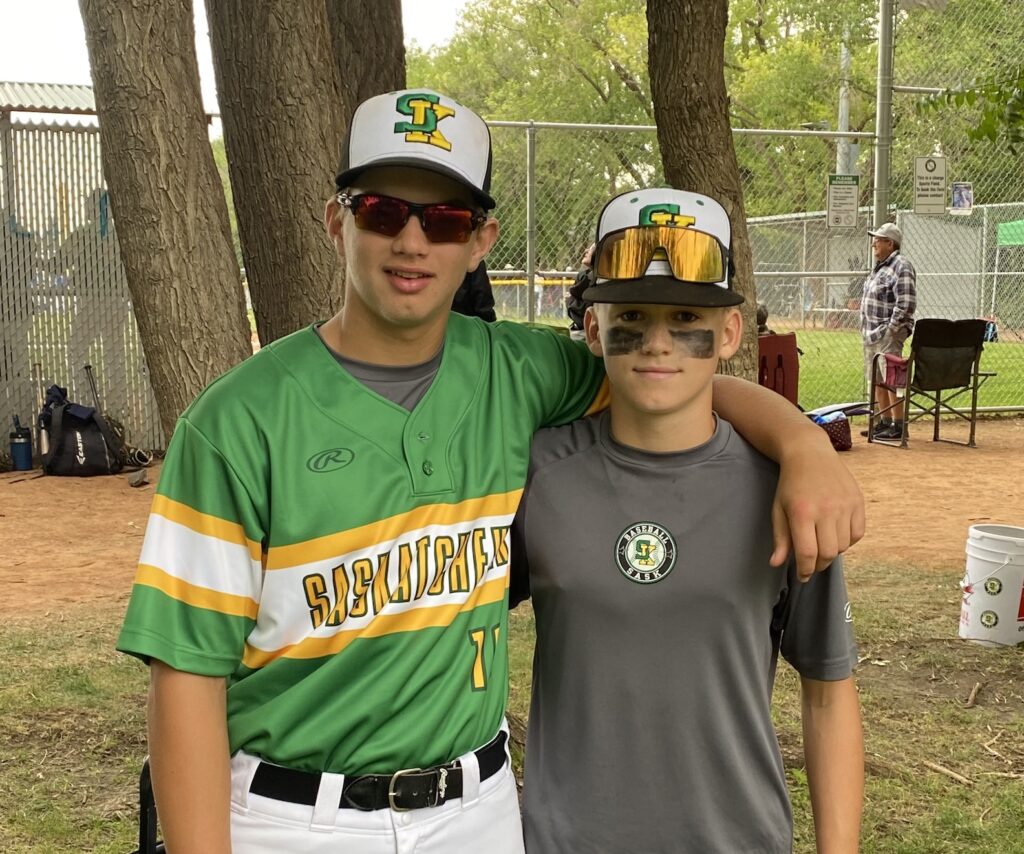 Swift Current's Aiden Kilshaw played for the U15 Sask Development Team in Saskatoon. He appeared in three games and had a .333 average with two singles and a double.
They dropped their opener 10-3 to Ontario on Thursday. Kilshaw singled twice and had a run batted in in the loss.
Friday morning, they lost 6-4 to British Columbia when Kilshaw finished zero-for-three at the plate.
Friday evening, they defeated Saskatchewan 12-2 when Ethan Johnson held them to two hits with eight strikeouts.
Saturday, they lost 12-2 to Quebec to fall to 1-3.
They concluded the tournament with a 9-7 loss to Alberta. Kilshaw hit a RBI double in the second inning to give Saskatchewan a 3-2 lead.