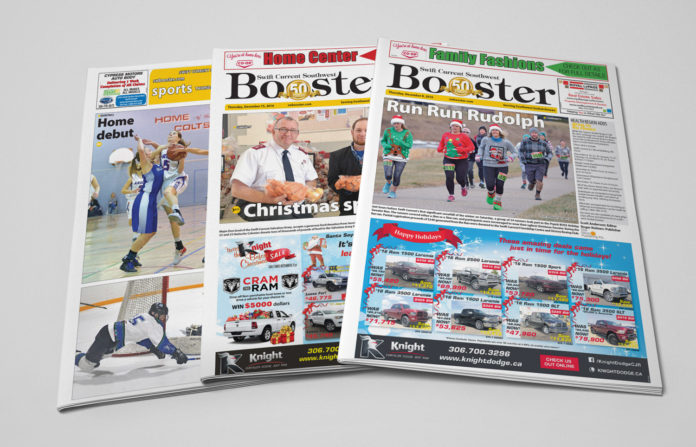 Spring weight restrictions will be in place on Southwest roadways starting on Friday in response to the milder weather which arrived in the region.
The increased winter weights which have been in place will be removed in the Southwest starting at 12:01 a.m. on February 24. Truckers and shippers are being advised of a reduction in truck haul weights during this period where the roadbed thaws and become weaker.
Typically, winter weights are in place from mid November through to mid March. Last year the winter weight allowances were removed in the region on February 22, but back in 2015 the Southwest allowances remained in place through to March 1.
The first spring weight restrictions will be published on www.highways.gov.sk.ca/restrictions (www.saskatchewan.ca/truckingweights).  Regularly scheduled updates of the winter restriction orders will be provided every Tuesday and Friday by 12:30 p.m. until March 15 when winter weights are no longer in effect.
Truckers also need to be aware of the upcoming spring road bans and follow weight limits on secondary roads.
Truckers can see the latest road restriction orders and related information online on the Highway Hotline at www.saskatchewan.ca/highwayhotline or by calling  1-888-335-7623; or on the SaskTel Cellular Network at *ROAD.
In addition, technical and regulatory information is available from Transport Compliance at 1-866-933-5290, which operates weekdays from 8:30 a.m. to 4:30 p.m., except stat holidays.