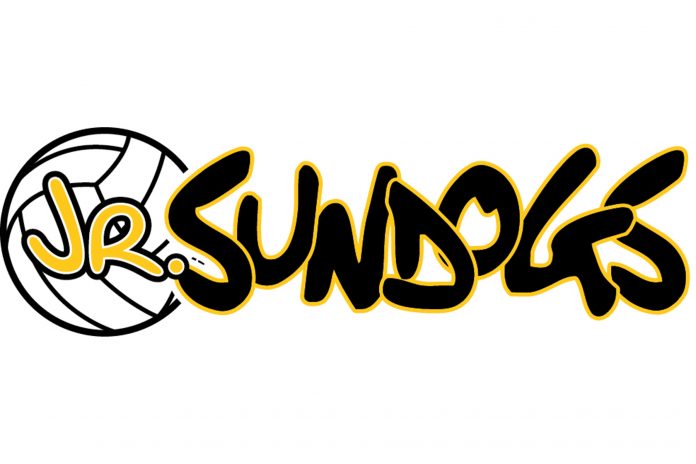 The Swift Current 14U Girls Junior SunDogs Black volleyball team split their eight matches at the Sask Cup #1 in Saskatoon over the weekend to place fourth in Tier II.
They opened the tournament on Saturday with a win over Rose Valley's RVVC 2002 (25-19, 25-22). The SunDogs suffered their only loss of the day to Saskatoon's JCVC Red (10-25, 22-25). They rebounded with a win over Regina's QCVC Purple Thunder (25-15, 25-7) and then closed out the day with another win over the Rouleau Rebels (25-19, 25-10).
Sunday's opposition caused the 14U Black Junior SunDogs much more trouble as they finished with a 1-3 match record. They lost their first match Sunday to Oxbow BKVC (15-25, 14-25). The SunDogs rebounded with a win over the Estevan Extreme (25-16, 27-25).
The 14U Junior SunDogs, coached by Mary Jane Benesh, Janell Grant, and Keri White, lost their final two matches to JCVC Black (7-25, 15-25) and QCVC Regina (12-25, 17-25) to conclude the tournament.