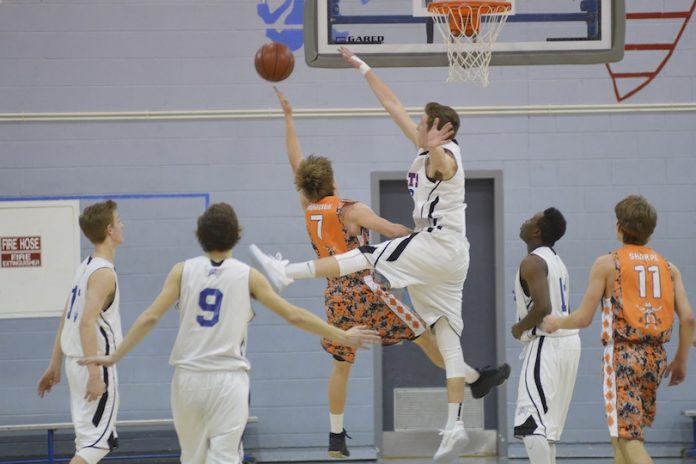 The Swift Current Comp. Colts senior basketball team won twice in three games to place fourth out of six teams at the Doug Armstrong Memorial Invitational Tournament on home court.
Friday, the Colts opened the tournament with a 62-53 loss to the Yorkton Regional Raiders. Alex Dominguez led the Colts with 14 points, followed by 12 from Braedon Friesen. Wyatt Wiebe and Logan Fritzke each chipped in six points.
The Colts rebounded Saturday with an 86-28 win over Moose Jaw Peacock 2. Friesen led the Colts with 23 points, followed by 11 from Wiebe. Austin Collins and Brock Wall each added 10 points.
The Colts concluded their weekend with a 55-30 win over Herbert. Stephen Addai and Wiebe each scored 11 points, while Friesen added eight.
The Colts will be in North Battleford on March 3-4 for their final tournament before the 5A SHSAA provincial playoffs begin.