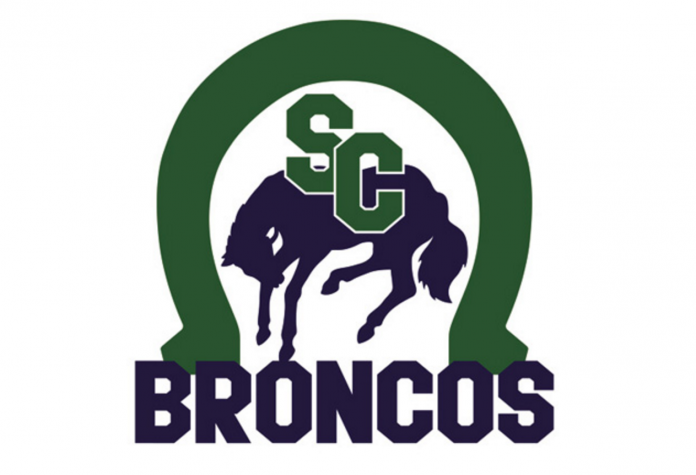 The Swift Current Southwest Terminal Broncos opened the U13 AA provincial championship series with a 5-4 triple overtime win over the host Tisdale Ramblers on Wednesday.
Tysen Kobley scored on a point shot 1:23 into the third overtime period to lift the Broncos to victory to open the best-of-three championship series. Kobley had also scored with 3:23 remaining in regulation to force overtime. The Broncos led 1-0 and 3-2, while the Ramblers led 2-1 and 4-3 in the back-and-forth affair.
Cade Mitchell earned the win with 47 saves. Luke Ratzlaff made 46 saves in a losing cause as the two teams combined for 102 shots on goal.
Jamie Kirwan led the Broncos with a goal and two assists, while Kasey Gleim and Hunter Wilm also scored. Kadyn Olfert picked up a pair of assists, while Jake Hargrave, Jaxson Squires, and Kyron Watson added single helpers.
Jake Frisky scored twice for Tisdale, while Parker Salisbury and Max Cooper also scored. 

The second game of the best-of-three series will be Friday at 7:15 p.m. at Fairview East Arena.