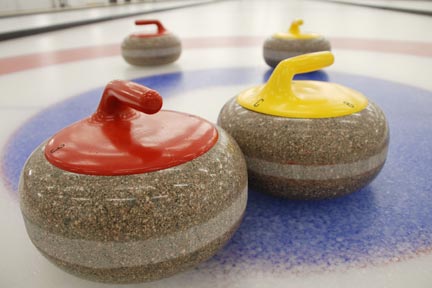 Neither Southwest team was able to reach the Championship event at the 2022 SaskTel Tankard in Whitewood.
Shaun Meachem was representing the Swift Current Curling Club at the Tankard.
Meachem won his opening game on Wednesday 10-7 over Saskatoon's Michael Carss. Meachem scored three points in the fourth end to lead 4-2 and then stole five points in the following end to put the game out of reach.
Friday, Meachem added a 7-4 win over Saskatoon's Jason Jacobson when he scored single points in the final three ends. Meachem was knocked out of the A Event on Thursday evening in a 10-2 loss to Regina's Matt Dunstone. They lost 8-7 on Friday morning to Saskatoon's Daymond Bernath.
Meachem opened the C Event with a 7-1 win over Saskatoon's Rylan Kleiter on Friday evening. He was eliminated on Saturday morning in a 6-4 loss to Jacobson.
Meachem was joined by lead Jared Latos, second Brayden Stewart, and third Brady Scharback.
Ryan Deis represented the Fox Valley Curling Club in Whitewood.
Deis dropped his opening game on Wednesday in an 8-5 loss to Saskatoon's Draymond Bernath. Deis rebounded with an 8-6 win over Kerrobert's Joshua Heidt on Thursday evening.
The Fox Valley rink lost 7-5 to Regina's Kelly Knapp on Friday afternoon in the B Event.
Deis advanced in the C Event on Saturday morning with an 8-7 win over Bernath. He was eliminated on Saturday afternoon in a 10-1 loss to Saskatoon's Colton Flasch.
Ryan Deis was supported by lead Kalin Deis, second Dustin Mikush, and third Garret Springer.
Flasch defeated Dunstone 6-4 in the final and will now represent Saskatchewan at the Tim Hortons Brier in Lethbridge on March 4-13.