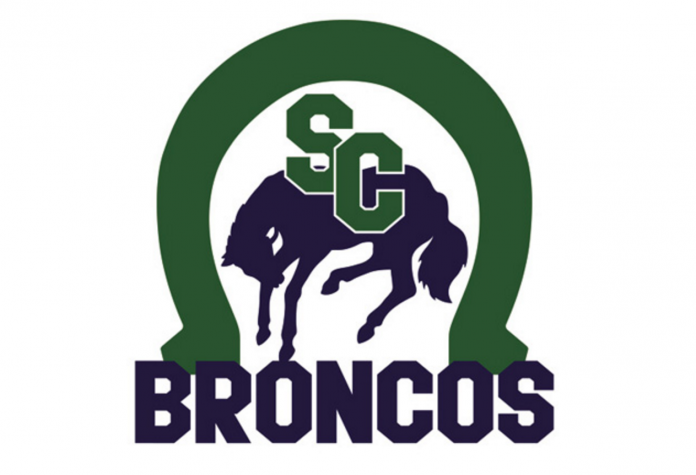 The host Swift Current Abbey Resources Broncos played three games in the Saskatchewan U18 AA Hockey League last week.
Tuesday, the Broncos lost 6-1 to the host Regina Rangers. Carson Sabine scored the only goal with assists from Logan Stewart and Garrett Kurtz.
Saturday, the Broncos allowed three unanswered goals in a 5-2 loss to the Yorkton Terriers. Kurtz and Ben Patenaude scored with assists from Kaleb McBurney and Sabine. Cade Doane took the loss with 29 saves.
Sunday, the Bronco responded when they fired 61 shots on goal in a 4-1 win over the visiting Moose Jaw Warriors. Kurtz scored twice and Keynan Cairns added a goal and an assist. Ethan Hopfner also scored. Colton Leahy, Campbell Pinsonneault, and Caleb Stechyshyn all had two-assist performances. Kane Klassen added a single helper. Hunter Arntsen picked up the win with 13 saves.
The U18 AA Broncos will host the Notre Dame Argos on Saturday at 7:45 p.m. and Sunday at 1:15 p.m. at Fairview West Arena.