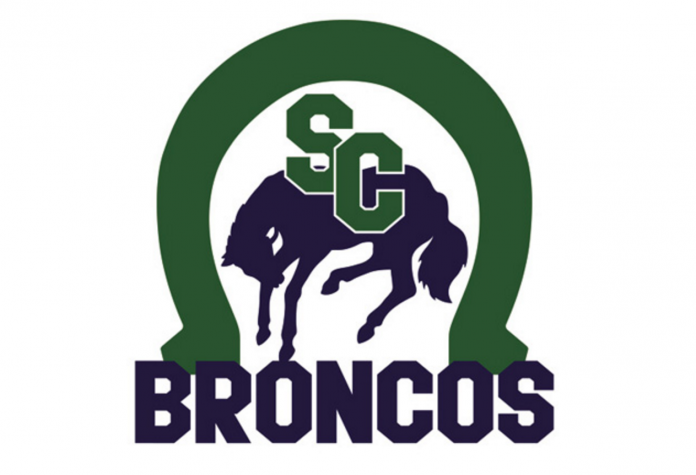 The Swift Current Pure Chem U15 AA Broncos won four of six games to place fourth out of 16 teams at the Western Canadian Crown Elite U15 Invitational in Edmonton.
Thursday, the Broncos opened the tournament with an 8-2 win over the hometown Canadian Athletic Club led by four goals and one assist from Parker Rondeau. Sam Kirwan added two goals and one assist, while Jace Egland scored twice. Griffin Darby, Ryder Woods, and Wesley Olson all had two-assist performances. Kai Packet, Brady Simpson, and Chase Petersen all added single helpers. Connor Bender picked up the win with 27 saves.
Friday, the U15 AA Broncos followed up with a 4-3 shootout win over the Sherwood Park Flyers when Petersen and Rondeau both scored in the shootout.
Berney Weston made 37 saves and then stopped two of three shooters to earn the win.
Petersen scored twice during regulation, while Will Kirwan also scored. Woods and Sam Kirwan picked up two assists each, while Rondeau and Egland added singles.
The Broncos wrapped up the round robin with a 5-2 win over Delta Hockey Academy after allowing the first two goals. Egland scored a hat trick and Rondeau registered two goals and two assists. Will Kirwan added two assists and Darby added a single helper. Bender earned the win in goal with 33 saves.
The Broncos defeated Lloydminster 1-0 in the quarter-final when Weston earned the shutout with 29 saves. Mason Fauser scored the only goal with assists from Dylan Gedny and Theron Watteyne.
The Broncos lost the semi-final 4-3 in a shootout to the host Northern Alberta Extreme despite a 60-save effort from Weston in goal. Rondeau had a goal and an assist. Egland and Olson also scored in the loss.
The Broncos took on Pacific Coast Hockey Academy in the bronze medal game and lost 3-0.
Rondeau was named to the tournament First All-Star Team, while Darby was named to the Second All-Star Team.
The U15 Broncos will return to league action on Saturday at 5:15 p.m. when they host the Regina Pat Blues.