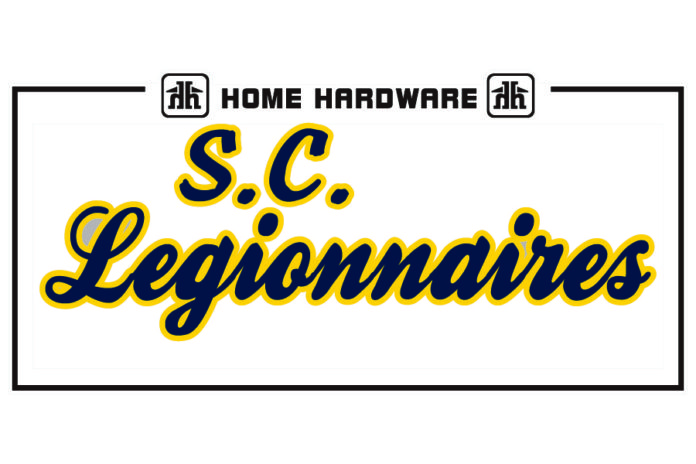 The Swift Current Home Hardware Legionnaires scored nine goals in two games but were only able to come up with one point against the visiting Saskatoon Contacts in the Saskatchewan Male U18 AAA Hockey League over the weekend.
Saturday, the Legionnaires led 4-1 in the second period, but lost 5-4 in overtime when Zach Moore scored a power play goal in the extra frame.
Brayden Schenstead made 44 saves in a losing cause. Chase Wutzke picked up the win with 27 saves.
Carter Herman, and Noah Mitchell each had a goal and an assist, while Matt Ripplinger added two assists. Gavin Granger and Phoenix LaRose also scored. Brendan Quinn-Lagria, Jett Lamb, Rowan Martin-Bryk, and Denyn Smith all added single helpers.
Swift Current Broncos prospect Ronan Buckberger finished with two assists on the Saskatoon blueline.
Sunday, the Contacts opened up an 8-0 lead on their way to a 9-5 win. The Legionnaires were able to fight back with five goals in the third period. Liam Ernst took the loss with 16 saves on 19 shots over 20 minutes. Schenstead made 13 saves on 19 shots over the final two periods.
Jace Bymoen led the Legionnaires with a goal and two assists, followed by a goal and an assist from Josh Heistad. Ripplinger, Martin-Bryk, and Mitchell Czemeres also scored. Granger, Eric Hoiness, Cormier, Bryant Linklater, Hudson Darby, and Mitchell all added assists.
Buckberger picked up another two assists as he doubled his season point total over the weekend after coming to Swift Current with four assists in 22 games.
The Legionnaires remained in eighth place in the SMAAAHL with a 13-14-0-2 record. The Contacts improved to 15-7-0-5 to sit sixth.
The Legionnaires will visit the Regina Pat Canadians (20-9-0-2) on Tuesday.