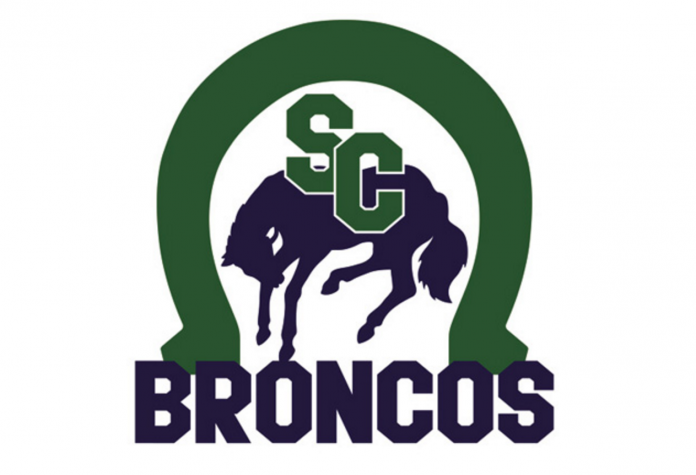 The Swift Current Southwest Terminal U13 AA Broncos got out to a 4-0 start at the Sask Challenge Cup in Saskatoon over the New Years weekend.
Friday, the Broncos opened the tournament with a 14-0 win over the Leduc Roughnecks when nine different players scored, led by a five-goal outing from Kasey Gleim. Kyler Duclos added two goals and one assist, while Carter Moen, Hunter Wilm, and Kyron Watson all added a goal and two assists. Jaxon Squires and Jamie Kirwan each chipped in a goal and an assist. Taye Silbernagel and Kadyn Olfert also scored. Hudson Rijvers picked up the shutout with 17 saves in goal.
The Broncos followed up with a 4-2 win over the Saskatoon Thunder that afternoon, led by two goals and one assist from Gleim and one goal and two assists from Moen.
Jake Hargrave also scored, while Dane Irwin, Kirwan, and Squires added assists. Cade Mitchell earned the win in goal with 21 saves.
The Broncos filled the score sheet again on Saturday morning in a 10-1 win over the Saskatoon Mission. Silbernagel led the Broncos with three goals and one assist and Gleim added two goals and two assists. Duclos chipped in a goal and two assists, Wilm scored twice, and Watson registered two helpers.
Moen and Irwin also scored, while Ryder Leshures added a single assist. Rijvers earned his second win of the tournament with 17 saves on 18 shots.
They wrapped up top spot in the round robin with a 6-1 win over the Tisdale Ramblers that afternoon when Moen scored a hat trick and Olfert added a goal and two assists. Hargrave and Squires also scored. Kirwan registered two assists, followed by singles from Gleim and Wilm. Mitchell earned the win with 25 saves.
The U13 AA Broncos will face the Strathcona Warriors (4-0) on Sunday morning in the A Event semi-final.