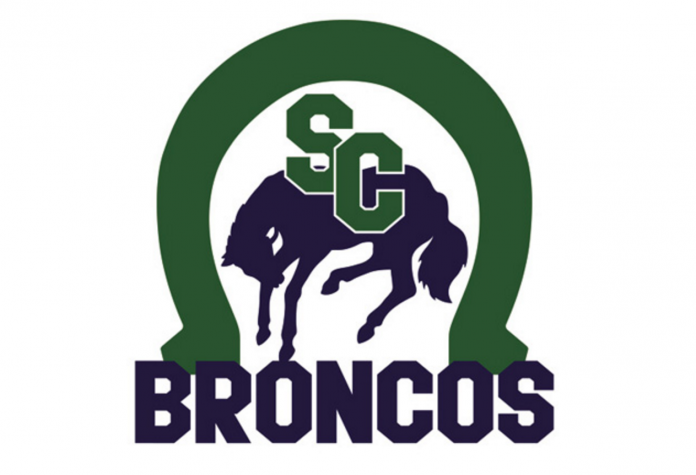 The Swift Current Pure Chem Broncos picked up a pair of blowout wins along Highway #39 over the weekend in the Saskatchewan U15 AA Hockey League.
Friday, the Broncos skated to a 9-2 win over the host Bruins during a penalty filled game. Chase Petersen led the Broncos with two goals and two assists, followed by two goals from defenseman Brady Simpson. Sam Kirwan and Mason Fauser each added a goal and an assist. Will Kirwan and Theron Watteyne both had two-assists outings. Jace Egland, Wesley Olson, and Kai Packet also scored. Parker Rondeau and Dylan Gedny added single helpers.
Conner Bender picked up the win with 26 saves on 28 shots. Chase Borreson made 36 saves in a losing cause for the Bruins.
Saturday, the Broncos followed up with a 10-1 win over the Weyburn Wings as Berney Weston earned the win in goal.
Egland led the Broncos with four goals and three assists. Rondeau followed with three goals and one assist. Fauser scored twice and Simpson added a single. Griffin Darby registered four assists, while Blake Girard and Gedny each had two-assist performances. Riley Moberg, Olson, and Will Kirwan all added single helpers as the Broncos finished 2021 with a 15-3-1-1 record.
The U15 AA Broncos will return to league action on Jan. 8 when they host the Regina Aces.