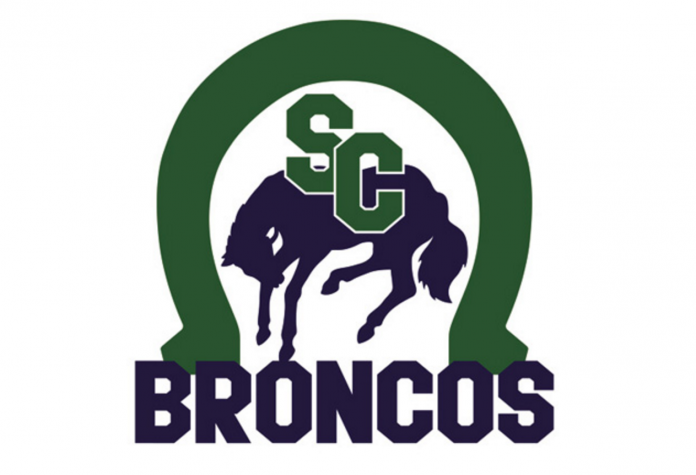 The Swift Current Broncos believe they've found a cornerstone defenseman with their second pick in the 2021 WHL Prospects Draft.
After picking forward Clarke Caswell sixth, the Broncos followed with defenseman Josh Fluker with the seventh overall selection
"Josh Fluker is obviously one of the best skating defensemen in the draft, best skaters in the draft really," explained Interim General Manager Chad Leslie. "He's another guy that competes, makes plays under duress and is able to play at a high level all game long because of the ease he gets around the rink. I think there's some offensive upside there. He's a good transitional D-man that steps up in the play and plays with a tonne of compete and energy."
"I think I'm a really good skater, high compete. I think I make a real good first pass. I think I'm really deceptive and I think I run a good power play," said Fluker when asked to describe himself.
The WHL Prospects Draft was held on Dec. 9.
"I was watching the draft on the WHL Live website. After Clarke got taken I heard my name get called and I was pretty pumped," said Fluker.
Fluker knows current Broncos forward Braedon Lewis and has played against current players Reid Dyck and Rylan Gould. "I know they like a lot of Manitoba players, which showed yesterday," he said.
The 5'10 product of Boissevain, MB had five goals and 11 assists in his opening 19 games with the Southwest U18 AAA Cougars this season.
"My coach, his brother is the interim GM with Swift, so I kind of had a feeling that I was going to Swift and it ended up working out."
He is looking forward to teaming up with Caswell again after they most recently played together at the WHL Cup after playing spring hockey together in the past.
"We've been buddies since we were eight. We've known each other for a long time and we've stayed pretty close."
"I think he's a really intelligent player. He has good skills, good soft skills. I think he can put the puck in the back of the net quite often," said Fluker of Caswell, now a rival in the Manitoba U18 AAA Hockey League.
Fluker is looking forward to joining a rebuilding team that is led by 17-year-olds like Mathew Ward, Josh Filmon, Owen Pickering, and Josh Davies.
"I think the Broncos have a great organization. I think they're running a good young program right now and I hope I can join a really deadly line-up in a couple years."
Leslie recently said he hoped to have Caswell and Fluker signed quickly and that they could make their debut shortly after Christmas when the Broncos play four games in five days.
"I think I just need to build up my strength in the gym, try and get thicker to try and out-muscle a couple guys in the league," Fluker said as he looked forward to his first WHL camp in August.