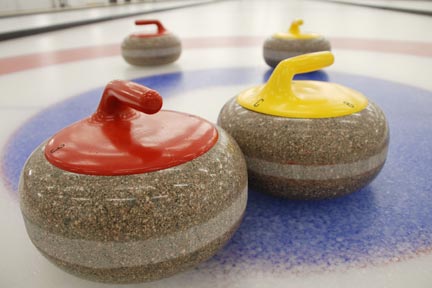 Shaunavon is currently the site of the 2016-17 Affinity Credit Union Senior Men's South Provincial Qualifier at the Shaunavon Curling Club.
A total of four Southwest teams are in the nine-team field, but the host team skipped by Grant Selvig was the only team to win on Thursday.
The host team includes lead Dale Burch, second Michael Thienes, third Kevin Braun, and Selvig. They won their opener 8-4 over Swift Current's Clayton Wicks on Thursday afternoon. Selvig then met Swift Current's Max Kirkpatrick that evening and won 7-6 to reach the A Event semi-final.
Team Wicks is comprised of lead Darwin Seidler, second Greg Moffat, third Glen Letnes and fourth Clayton Wicks.
Team Kirkpatrick includes lead Greg Hannay, second Mitch Minken, third Wayne Charteris, and fourth Max Kirkpatrick.
The other Swift Current rink, skipped by Rod Quintin, lost their opener Thursday evening to Moosomin's Daryl Williamson.
Team Quintin is comprised of lead Cory Boutin, second Dan Kennedy, third Ken Koster, and fourth Rod Quintin.