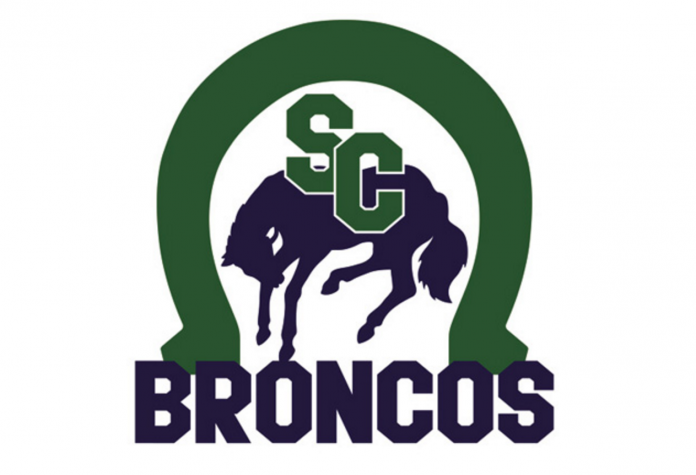 The Swift Current Southwest Terminal U13 AA Broncos won both road games over the weekend.
Saturday, the U13 Broncos edged the host Estevan Bruins 8-6. The Broncos trailed 3-1 after one period, scored six straight goals to lead 7-3, and then held on for the win after allowing three straight goals before sealing the win with an empty net goal.
Jamie Kirwan and Kasey Gleim led the Broncos with three goals and one assist each, while Carter Moen added a goal and three assists. Kadyn Olfert also scored and Jake Hargrave picked up on assist.
Cade Mitchell earned the win with 28 saves on 34 shots.
The Broncos had a much easier time on Sunday in a 12-3 win over the host Weyburn Wings. Hudson Rijvers picked up the win with 26 saves.
Hunter Wilm led the Broncos with four goals and one assist, followed by three goals and two assists from Gleim. Olfert added two goals and two assists, while Kirwan chipped in a goal and two assists.
Hargrave, Ryder Leshures, and Jaxson Squires all registered two assists. Kyler Duclos and Moen also scored, while Alexander Erickson added an assist.
Swift Current leads the South Sask Division with an 11-0-2 record.
The U13 AA Broncos will host their annual home tournament next weekend. They will face the Regina Tigers at 11 a.m. on Friday to open the 12-team event.