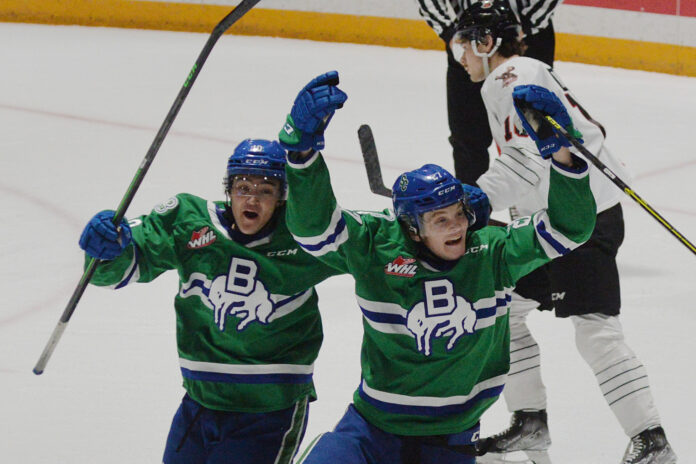 Owen Pickering scored 56 seconds into overtime to lift the Swift Current Broncos to a 2-1 win over the visiting Moose Jaw Warriors on Friday.
The Broncos had taken the lead late in the second period when Connor Hvidston tapped home his own rebound on a breakaway while shorthanded.
The Warriors tied the game on a lucky bounce from the slot early in the third period as Logan Doust was credited with the unlikely goal that hit a skate in the slot and then the body of Doust.
Pickering one-timed a drop pass from Mathew Ward into the top corner for his fourth goal of the season to end the game.
Isaac Poulter improved to 6-6-1-1 with 30 saves for the Broncos. Carl Tetachuk dropped to 8-6-1-1 with 31 saves.
The Broncos improved to 7-11-2-1 as they snapped a two-game losing streak. The Warriors fell to 8-10-1-1.
The Broncos and Warriors will rematch on Saturday in Moose Jaw.