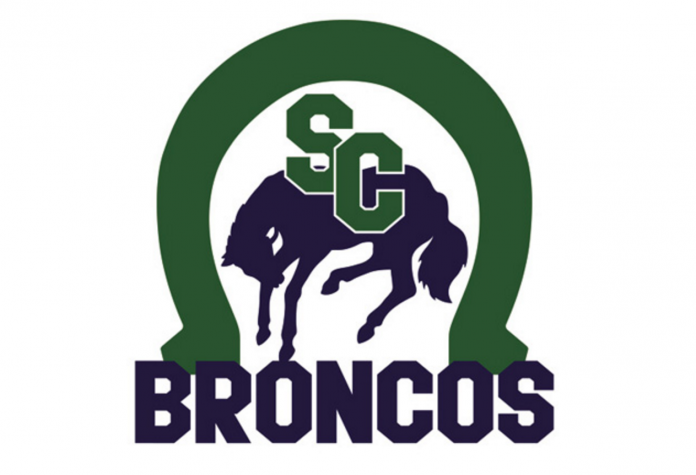 The Swift Current Southwest Terminal Broncos remain unbeaten in the South Sask U13 AA Hockey League after a weekend trip to Yorkton.
Saturday, the Broncos and host Terriers skated to a 3-3 tie after Yorkton took a 2-0 lead.
Kasey Gleim was in on all three goals with two goals and one assist. Jake Hargrave added a goal and an assist, while Carter Moen picked up a pair of assists. Ryder Leshures and Jamie Kirwan also registered assists. Cade Mitchell earned the tie with 25 saves.
Sunday, the Broncos returned to the win column with a 6-2 victory when Mitchell made 37 saves. Hargrave, Moen, Kadyn Olfert, and Gleim all registered one goal and one assist. Dane Irwin and Jaxson Squires also scored. Kirwan, Leshures, and Tysen Kobley all finished with two assists, while Hunter Wilm added a single helper.
The Broncos remain first in the South Sask League with a 9-0-2 record. Gleim is now fourth in Saskatchewan scoring with 29 points in 11 games and is tied for third with 16 assists. Mitchell is second with a 1.57 goals against average and an .942 save percentage.
The U13 AA Broncos will visit the Estevan Bruins and Weyburn Wings next weekend.