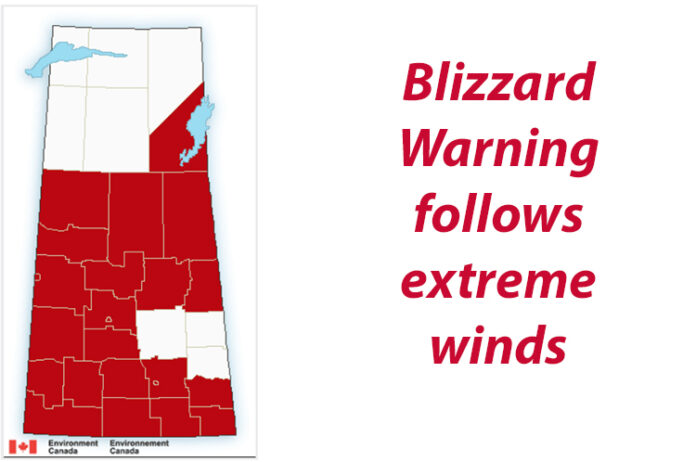 After being battered by high winds for much of the day, Southwest Saskatchewan is now preparing for blizzard conditions for the remainder of November 16.
Environment Canada has issued a Winter Storm/Blizzard Warning for much of Southern Saskatchewan, as well as Wind Warnings in place for locations which will have lower snowfall amounts.
The region was battered by high winds starting early this morning, with Environment Canada recording unofficial peak gust totals of 113 kilometres per hour in Swift Current, 98 km/h in Assinboia, 93 km/h in Val Marie, and 86 km/h in Leader.
While the heaviest of the snowfall may veer away from the Southwest, the region will see blizzard conditions with poor visibility which will drastically reduce during wind gusts. These extreme conditions are expected to last until late this afternoon and possibly into the evening.
Blizzard warnings are issued when widespread reduced visibilities of 400 metres or less are expected for at least four hours.
Individuals who have to travel can visit the Highway Hotline website http://hotline.gov.sk.ca/map.html before heading out on the roads this evening and tomorrow.