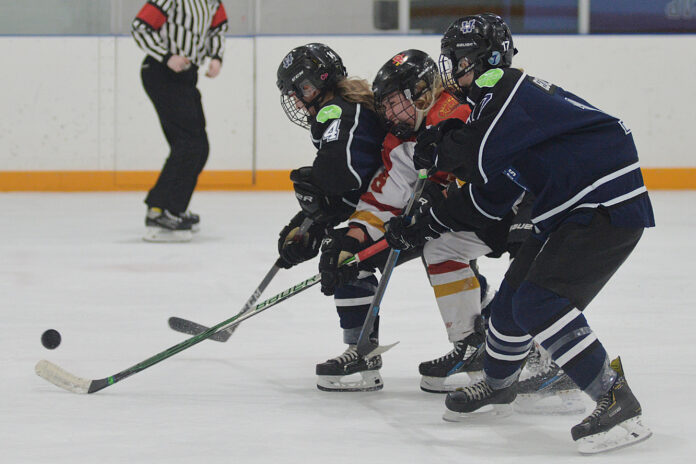 The Swift Current Innovation Credit Union Wildcats continued their mastery of the Saskatchewan Female U18 AAA Hockey League leading Regina Rebels with a 4-3 win on Wednesday.
Captain Ava Metgler scored the game winner in the third period to lift the host Wildcats to their third win over the Rebels this season.
The Wildcats improved to 4-2-2-0, while the Rebels fell to 5–1-1-2 with their first regulation loss of the season.
Aurora Van Wormer earned the win with 26 saves for the Wildcats. Payton Schlamp took the loss with 22 saves.
The Wildcats opened the scoring in the first period when defenseman Tess Bakus scored her first league goal on a point shot. Alex Petford replied for the Rebels with a power play goal midway through the opening frame.
The Wildcats took control of the game in the second period when Sadie Keller and Jerzey Watteyne scored power play goals 1:08 apart. Petford completed her hat trick to pull the Rebels even, but Metzler scored with 6:04 remaining in regulation to lift the Wildcats to the win.
Caitlyn Perlinger and Kiana McNinch each had two assists, while Paris Appel, Cydny Price, and Olivia Kirwan added single helpers for the Wildcats.
The Wildcats will host the Battlefords Sharks (1—6-0-1) on Saturday at 7:45 p.m. and Sunday at 1:15 p.m. at Fairview West Arena.