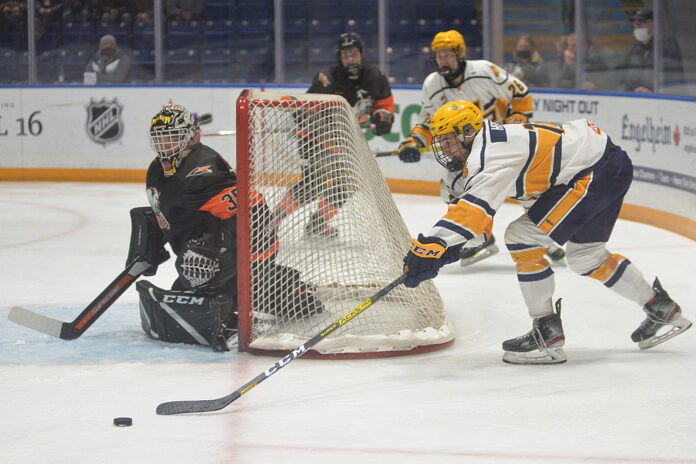 The Swift Current Home Hardware Legionnaires split a weekend homestand against the visiting Yorkton Maulers in the Saskatchewan Male U18 AAA Hockey League over the weekend.
The Legionnaires took the opening game 3-2 in a shootout on Saturday. Matt Ripplinger and Hudson Darby scored in the first period for the Legionnaires with assists from Darby and Gavin Granger. Jaxon Sperling replied for the Maulers with two goals in the second period to force overtime.
Brayden Schenstead stopped all three Maulers in the shootout, while Bryant Linklater scored for the Legionnaires.
Sunday, the Legionnaires were shutout 2-0 when John MacPherson made 38 saves for the Maulers.
The Legionnaires fell to 8-3-0-0, while Yorkton improved to 1-11-0-2 with their first win in 14 league outings.
The Legionnaires will host the Notre Dame Hounds (8-2-0-1) on Tuesday at 7:45 p.m. at the Innovation Credit Union iplex.