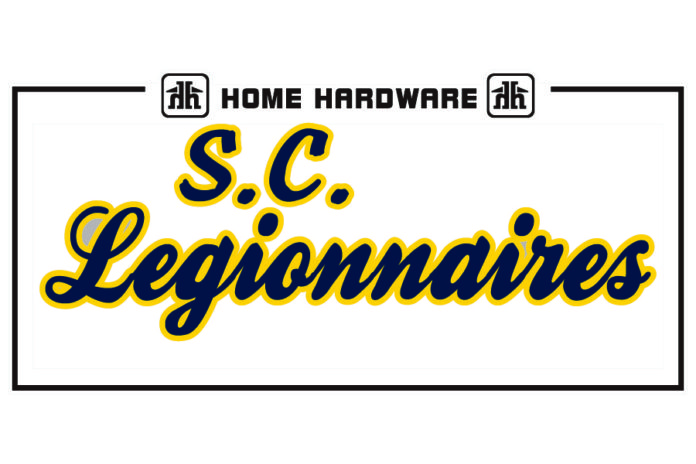 The Swift Current Home Hardware Legionnaires completed a two-game sweep of the visiting Battlefords Stars in the Saskatchewan Male U18 AAA Hockey League over the weekend.
Saturday, the Legionnaires won 5-4 on Matt Ripplinger's overtime winner. The Legionnaires had held 2-0 and 4-2 leads before the Stars pulled even on both occasions. The Legionnaires finished three-for-six on the power play in the win.
Gavin Granger, Carter Herman, and Brendan Quinn-Lagria also scored for the Legionnaires. Herman, Eric Hoiness, Carter Cormier, Jace Bymoen, Denyn Smith, Nik Smolinski, and Mitchell Czermeres all added assists. Brayden Schenstead earned the win with 30 saves.
Kobie Anderson, Zane Normand, Matthew Dament replied for the Stars. Rhett Harkot took the loss with 25 saves.
Sunday, the Legionnaires followed up with a 6-4 win when they scored the final two goals over the last 6:22 of regulation. Hudson Darby led the way with a goal and an assist, followed by two assists from Cormier.
Hoiness, Rowan Martin-Bryk, Bryant Linklater, Smolinski, and Noah Mitchell also scored. Quinn-Lagria, Herman, Ripplinger, Bymoen, and Parker Rondeau all added assists.
Schenstead earned the win with 35 saves as the Legionnaires improved to 5-2, while the Stars fell to 2-5-0-1.
The Legionnaires will host the Prince Albert Mintos (5-2) on Saturday at 8 p.m. and Sunday at 1:45 p.m.