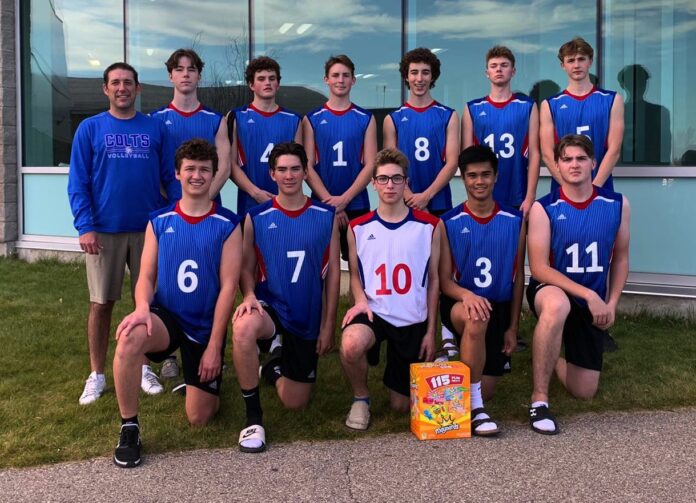 The Swift Current Comp. Senior Colts volleyball team won a 16-team tournament in Prince Albert for their fourth straight gold medal. The Colts did not lose a single set in six matches at the tournament hosted by the Carlton Crusaders.
The Colts were 3-0 in round robin action on Friday to win pool C with victories over Wilkie (26-24, 25-23), VCA Osler (25-20, 25-16), and Regina Winston Knoll (25-8, 25-20).
On Saturday, the Colts defeated Carlton (25-19, 25-20) in the quarter-final and Prince Albert St. Mary (25-16, 25-21) in the semi-final. In the final the Colts faced off against Meadow Lake and came out on top 25-23 and 25-19.
The Colts will be in action again Oct. 22-23 in Saskatoon.