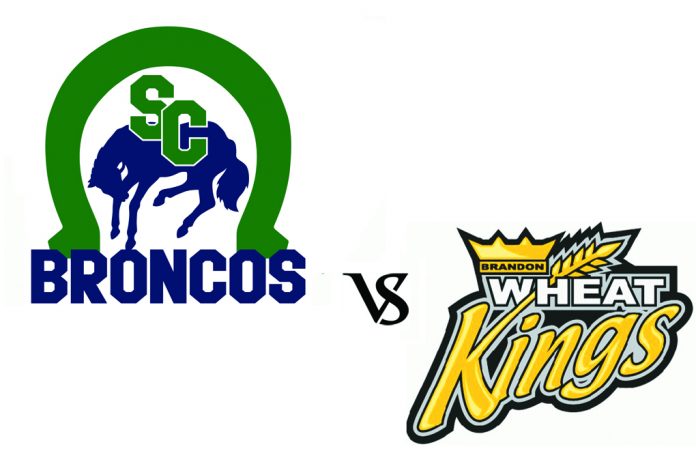 Overage goaltender Isaac Poulter made 42 saves to help the Swift Current Broncos earn a road point in a 4-3 loss to the Brandon Wheat Kings on Saturday.
Playing in their first game under new interim head coach Devan Praught, the Broncos held a pair of leads before allowing the final two goals, including the overtime winner from Chad Nychuk.
Chase Lacombe opened the scoring with a seeing-eye point shot for the early lead. The two teams combined for four goals in the middle stanza. Rylan Roersma and Nolan Ritchie scored to give the Wheat Kings the lead. Josh Davies replied with a power play one-timer goal and Raphael Pelletier converted a rebound to give the Broncos a 3-2 lead.
Ridley Greig scored in the third period for Brandon to force overtime. Carson Bjarnason earned the win with 34 saves.
The Broncos will continue their Manitoba road trip on Sunday against the Winnipeg Ice.