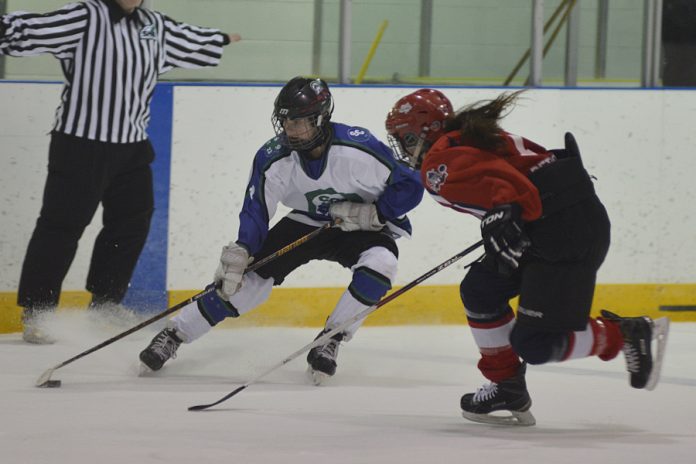 The Swift Current Full Line Ag Female AA Midget Broncos came up with a shutout win to advance in the SHA provincial playoffs Tuesday.
The Broncos had lost 4-2 in the opener of the two-game, total-goal series in Regina, but won game two 2-0 in Swift Current before scoring in overtime to clinch the series.
Youngster Baylee Kirwan scored the series winning goal with 7:52 remaining in the overtime period during a two-point outing.
Sara Kendall had scored in the first period and Courtney Funk scored in the second period to tie the series. Amaya Giraudier earned the shutout in goal. Kamryn Johnson and Carmen Hildebrand both added assists.
The Broncos will now face either Parkland or Weyburn in the second round of the provincial playoffs.