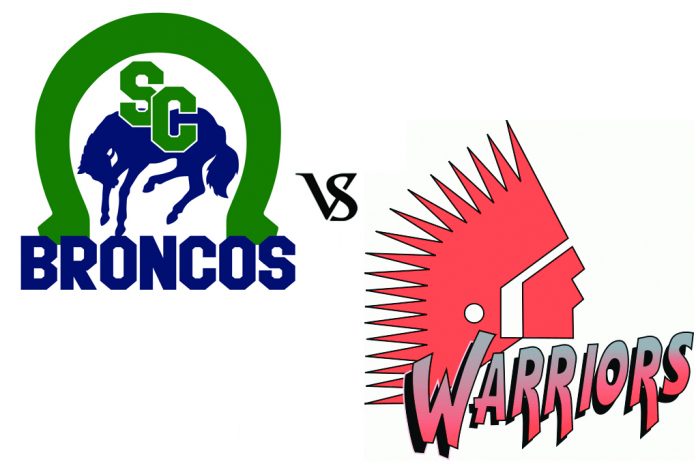 The Swift Current Broncos finished their opening weekend of the Western Hockey League preseason without a win after losing to the Moose Jaw Warriors on Saturday.
One day after a home loss, the visiting Broncos were defeated 5-2 after a failed comeback bid. The Broncos allowed the first three goals before fighting back with a pair of power play goals in the third period to make the game interesting. The Warriors quickly replied with a Brayden Yager insurance goal and a Calder Anderson empty net goal to seal the win.
Veterans Raphael Pelletier and Josh Filmon scored for the Broncos with assists from Mathew Ward, Aiden Bulych, Carter Stebbings, and Rayan Bettahar.
Tate Schofer, Maximus Wanner, and Robert Baco also scored for the Warriors, who improved to 3-0 in the preseason.
Jacob Herman took the loss with 32 saves on 36 shots for his hometown team. Carl Tetachuk picked up the win with 22 saves for the Warriors.
The Broncos will continue the preseason on Friday when they host the Medicine Hat Tigers at 7 p.m. They will rematch on Saturday back in Medicine Hat.