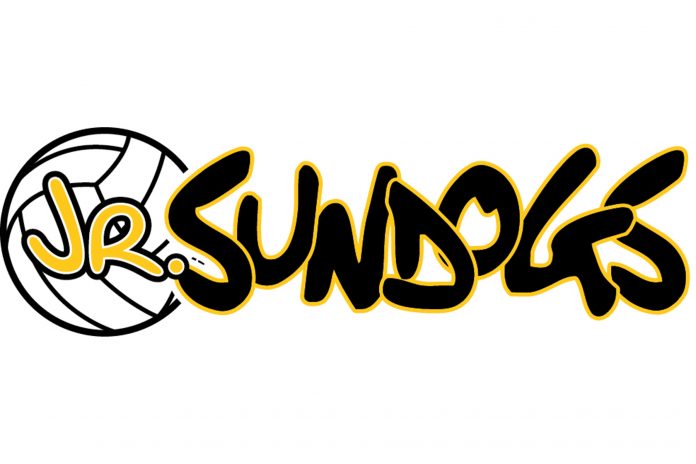 The Swift Current 15U Female Junior SunDogs volleyball team won six matches and lost twice to place seventh at SaskCup #1 in Lloydminster over the weekend.
They opened the weekend with three straight wins to top their round robin group after defeating the CVC 14U Cougars (25-8, 25-21), the QCVC Black Diamonds (25-22, 25-11), and HVC Green (25-19, 25-20). They concluded the day by opening the playoffs with a straight set win over the QCVC Royal Fusion (27-25, 25-16).
The 15U SunDogs, coached by Liam Choo-Foo and Travis Kelln, opened their day on Sunday with a three-set loss to the BVC Impact (25-23, 23-25, 12-25) and then lost again to the CVC Cougars (25-21, 15-25, 12-25).
They concluded the tournament with a win over the JCVC Heat (25-11, 25-16) to place seventh in Division I, Tier I.