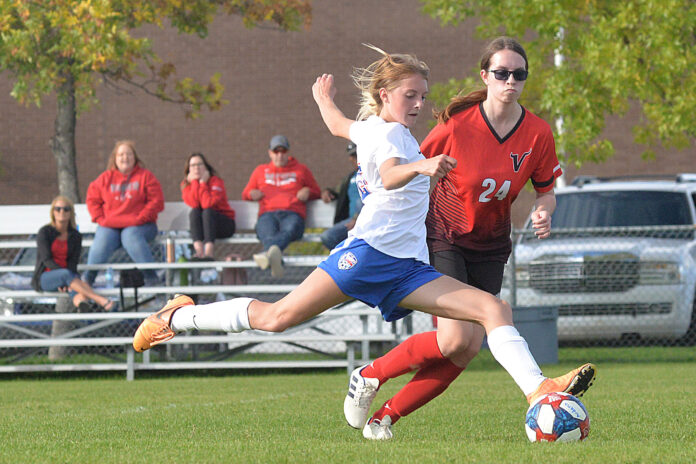 The Swift Current Comprehensive High School Ardens moved to 3-0 on the season with a 10-0 win over the visiting Moose Jaw Vanier Spirits on Tuesday.
The Ardens scored five goals in the first half and five more in the second half to go along with a shutout performance from Emma Moen in goal. Grade 11 striker Jaycee Berggren led the attack with three goals and one assist, followed by three goals from grade 12 Olivia Koebel.
Ally Metke got the Ardens on the board with the first two goals in the opening eight minutes. Heidi Spetz contributed one goal and two assists, while rookie Addison Allen scored her third goal of the season. Bryn Haubrich, Tenille Willows, and Dani Meyer all added assists.
Next action for the Ardens will be September 21 in Moose Jaw against the rival Weyburn Eagles.