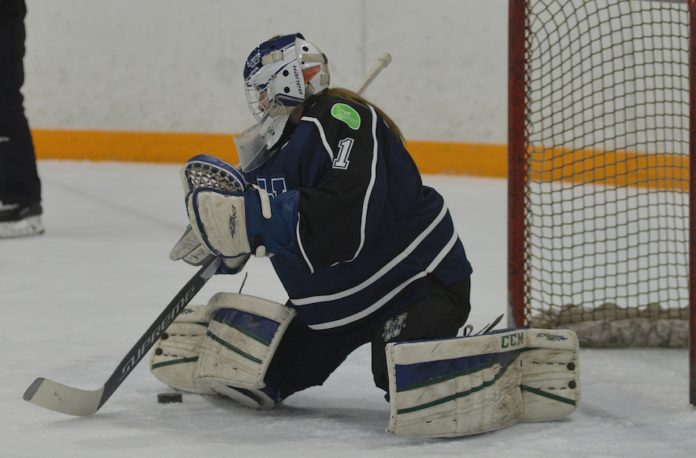 Four members of the Swift Current Innovation Credit Union Wildcats have been named to the SaskFirst Female U18 Top 27 list.
They were selected from 85 players that attended the most recent camp in Lumsden on August 6-8.
Swift Current's Aurora Van Wormer is one of three goaltenders remaining with Team Saskatchewan. She made one regular season appearance with the Wildcats last season, finishing with a 1-0 record with a 3.00 goals against average and a .897 save percentage.
Kindersley's Caitlyn Perlinger is one of nine defensemen remaining on the roster. She made her debut with the Wildcats and skated in three regular season games on the blueline last season.
A pair of Wildcats are among the 15 forward heading to camp in the fall. Veteran Ava Metzger will look to crack the Saskatchewan roster. The Moosomin native posted two goals and five assists in five regular season games during her first season with the Wildcats in 2020-21. She was recently the only Saskatchewan player to attend the Hockey Canada U18 Summer Showcase Development Camp in Calgary. Metzger has previous experience in the SFU18AAAHL with the Melville Prairie Fire and Saskatoon Stars and has already committed to Mount Royal University for the 2022-23 season.
Newcomer Kiana McNinch will also compete amongst the forward ranks as she enters her first season with the Wildcats. The Turtleford product played for the Lloydminster PWM Steelers last season after two seasons with the Battlefords Sharks. McNinch posted 15 points in 28 games as a rookie in 2018-19 and then followed up with 14 goals and six assists in 30 games in 2019-20.
The Fall Camp will take place from September 23-26 where a roster of 20 players will be selected to represent Saskatchewan at the 2021 National Women's Under-18 Championship later in the fall.