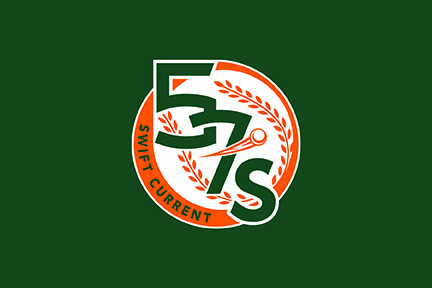 The Swift Current 57's dropped both games of their opening day double header in the Saskatchewan Premier U18 AAA Baseball League against the Parkland Expos in Melville on Saturday.
The two teams combined for 38 hits and 35 runs in the opening game, but it was the Expos who won 26-9 in five innings.
The 57's were led offensively by Ethan Murdoch, who tripled, singled twice, scored twice, and finished with two runs batted in during his three at-bats.
Dawson Schultz singled, doubled, scored, and had three RBIs. Ben Patenaude added a RBI double, while Rylan Hildebrand, Rydell Adair, Wyatt Harkes, and Braedon Bourlon all singled and scored. Adair added a RBI on a sacrifice fly.
Ryan Rathgeber led the Expos with a home run, two doubles, two singles, five RBI's while scoring five runs in five at-bats out of the leadoff spot.
Owen Cook followed him in the line-up with five singles, four RBIs, and three runs scored as the Expos knocked out 26 hits.
The 57's jumped out to a 4-0 lead in the second game, but a seven-run third inning was their undoing in a 9-6 loss.
The 57's knocked out eight singles and worked their way on base with five walks in a losing cause. Murdoch led the 57's with three hits, two stolen bases, and two runs scored. Schultz finished with two hits, two RBIs, and one run scored. Riley Bowers walked, scored, and had one RBI. Patenaude singled and scored, while Adair singled twice and added one RBI. Hildebrand also walked and scored.
Patenaude added a scoreless inning in relief of Schultz and Hildebrand on the mound.
The 57's will visit the Moose Jaw Canucks (0-1-0) on Tuesday as they look for their first win of the season.