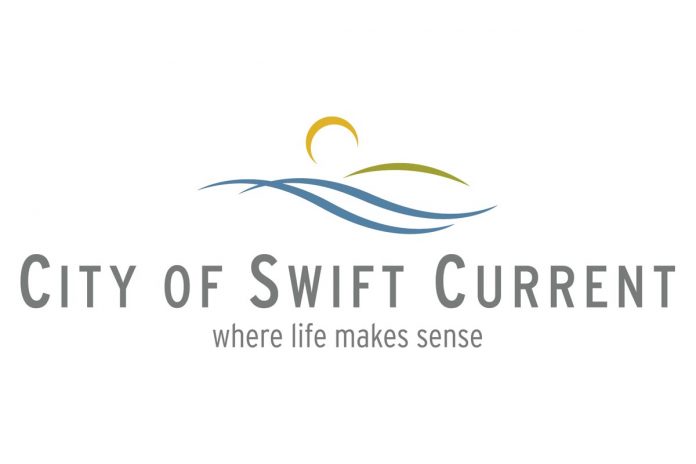 The co-chairs of the 2019 Western Canada Summer Games highlighted that almost one volunteer will be needed for every athletic delegation member who will converge on the Southwest for the August 9 to 17 Games.
Mark Benesh and Melissa Shaw provided a Games update to Swift Current City Council on Monday, and they pointed out there will be a need for volunteer manpower to ensure the smooth running of the largest multi-sport event ever hosted in the Southwest.
The Games are expected to attract approximately 2,300 athletes, coaches, officials and performers for the 17 sport competition.
"Fuelled by the excitement that will be generated by an event of this magnitude, we have the utmost confidence that we can attract a minimum of 2,200 enthusiastic volunteer partners," Benesh explained during his presentation.
In addition to the athletic delegations and volunteers, the Games are anticipated to attract another 10,000 guests with family, friends, cultural and event performers also attending the nine-day athletic competition.
"Key to our volunteer support is the small town spirit that we enjoy in our communities. Volunteers aren't simply helping out, they are partners in our success," Benesh said during his Games update.
He noted there are certainly challenges for hosting a major multi sport Games, but it is a unique opportunity for promoting community development.
"The volunteer committee, which will be comprised of representatives from various stakeholder groups throughout Swift Current and Southwest Saskatchewan, will ensure the needs of the Games from a volunteer support standpoint are met."
The 2019 Western Canada Summer Games will mark the fifth time Saskatchewan has hosted the Games. Regina hosted the inaugural Games in 1975 plus a second time in 1987, with Saskatoon hosting back in 1979 and Prince Albert being the last provincial host in 1999.
The 17 sport event will feature competition in: athletics, baseball, basketball, beach volleyball, canoeing, kayaking, cycling, diving, golf, rowing, soccer, softball, swimming, triathlon, tennis, volleyball, and wrestling.
While Swift Current is the host community, Lac Pelletier, Sask Landing, and other surrounding communities will be touched during rowing, canoeing, kayak, cycling and triathlon competitions.
The competition will feature host Saskatchewan taking on neighbouring provinces of Alberta and Manitoba, plus Nunavit, North West Territories and Yukon Territory. British Columbia had participated in every Western Canada Summer Games since the inaugural Games held in Regina in 1975, but they will not be part of the Games in Swift Current. Team BC had won the Western Canada Summer Games trophy for highest aggregate points in all 11 Games they attended.
"The Western Canada Summer Games are intended to provide development opportunities for amateur athletes, and to help them advance their skills in a competitive, but friendly environment. The Games also serve to broaden the exposure of talented athletes and provide a training ground for national and international level competitions," Benesh pointed out.
After hearing the presentation, Swift Current Mayor Denis Perrault expressed his excitement in being able to showcase Swift Current and the Southwest like during the Ford World Women's Curling Championship in both 2010 and 2016
"I'm very excited for 2019 to showcase our city," Perrault said. "This is going to be another chance to showcase our community, our volunteer spirit, and for the great people and the great community we have."
Councillor George Bowditch, who was a member of the Team Sask Mission Staff at the 1995 Western Canada Summer Games in Abbotsford, hopes people jump at the opportunity to be a part of the Games in 2019.
"It is a great chance to show off our Southwest part of the province." Bowditch said. "So you can just imagine the number of people that are going to be coming into this community. I'm pumped."
And while the Games are still two and a half years away, the host committee has already submitted their Games business plan submitted to the Ministry of Parks, Culture and Sport, and they are beginning to recruit volunteer committee chairs, and hiring staff.
For additional information about their volunteer efforts or for additional Games information people are invited to reach them via email at wcsg2019@swiftcurrent.ca or phone their office at 306-778-1678.