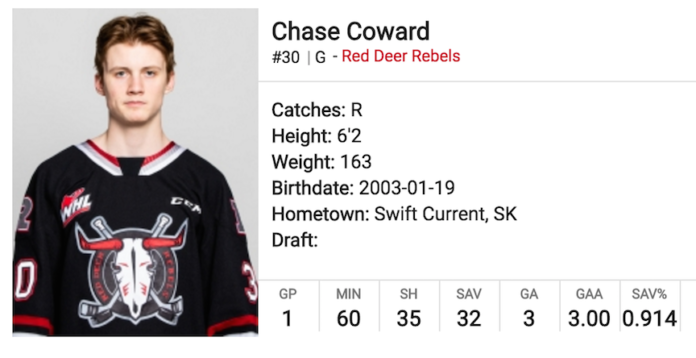 Swift Current's Chase Coward made his season debut for the Red Deer Rebels on Monday. The 6'2'' netminder made 32 saves on 35 shots as the Rebels lost 3-2 to the host Medicine Hat Tigers.
Coward, 18, has been serving as the third goaltender with the Rebels behind Byron Fancy and Ethan Anders.
Coward had an outstanding season with the Moose Jaw U18 AAA Warriors in 2019-20 as he finished with a 2.08 goals against average and a .930 save percentage in 27 games. He saw action in two games for the Rebels last season.
The Rebels fell to 2-15-2-0, while the Tigers improved to 12-3-0-1.