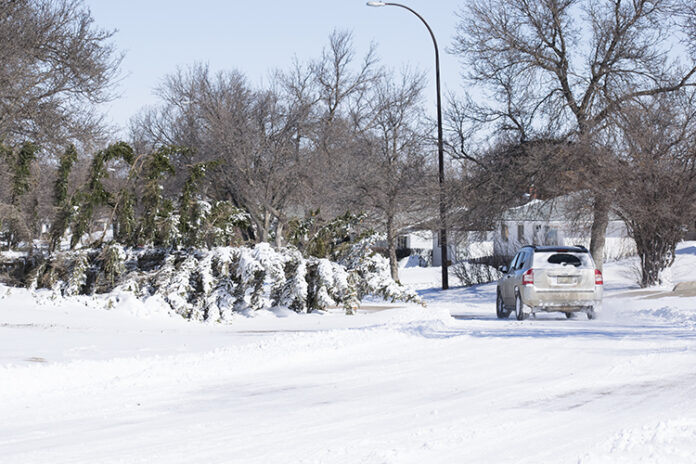 Swift Current registered a 120 kilometre per hour wind gust at the peak of Monday's severe winter storm.
Environment Canada reported that Swift Current was one five locations where triple digit gusts were recorded on March 29. Mankota reported a 107 kilometre per hour gust, both Eastend and Estevan recorded gusts of 102 kilometres per hour, while Val Marie was an even 100.
Regionally, Assiniboia had 94 kilometre gust, Leader recorded a 93 kilometre gust, while Lucky Lake had an 89 kilometre gust. The Fujita Tornado scale rates F1 tornadoes as having winds ranging from 117 to 180 kilometres per hour.
The winter storm was also responsible for one significant accident in Swift Current, where multiple semi tractor trailer units and a pickup were involved in a collision on the westbound lanes of the TransCanada Highway just east of the 11th Ave. N.W. exit. Because of the extreme weather and zero visibilities, the highway was closed for a long period of time and a number of vehicles were stranded behind the accident scene before being allowed to proceed.