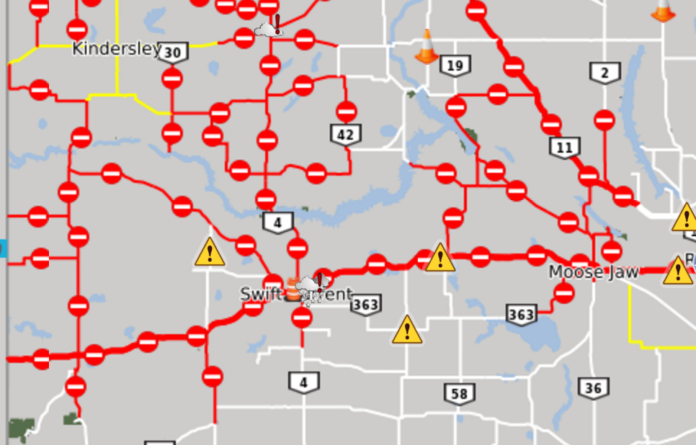 Swift Current RCMP are still on scene of a collision involving multiple semi tractor trailer units along the west bound lanes of Highway #1 just west of the 11th Avenue NW exit.
Traffic cannot get through this area of the #1 Highway.
RCMP have blocked all approaching traffic along the west bound lanes of Highway #1 in the city. This has resulted in several motorists being stranded along this portion of the highway.
Emergency equipment and agencies are unable to assist with clearing the damaged vehicles until the weather improves. It is expected that traffic will be blocked until the morning of March 30. Motorists are encouraged to get off the highway and take shelter.
Visibility remains near zero, it is not safe to travel.