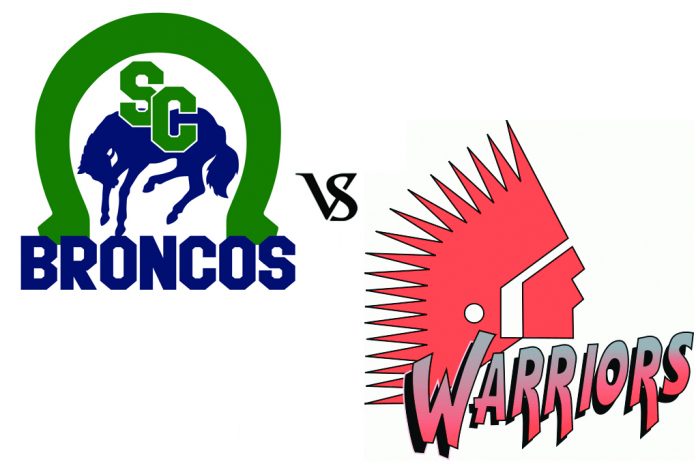 Discipline and special teams were the difference in a Saturday afternoon contest between the Swift Current Broncos and the Moose Jaw Warriors.
The Warriors made the Broncos pay for some undisciplined play with four power play goals on their way to a 5-1 win in Regina.
The Broncos efforts were hampered in the opening period when Josh Davies was whistled for a kneeing major penalty, which resulted in goals from Tate Popple and Eric Alarie for a 2-0 Warriors lead.
The Broncos cut the deficit in half early in the second period when Cohner Saleski notched his first goal of the season, but Cory King quickly replied for the Warriors to restore the two-goal lead.
The Broncos took three quick penalties in the third period and Daemon Hunt punished them with power play goals 57 second apart to close the scoring.
Isaac Poulter took the loss during a 36-save performance. Boston Bilous made 16 saves to improve to 3-0-0-0 for the Warriors.
The Warriors finished the game four-for-eight on the power play, while the Broncos were held without a goal in their one brief power play opportunity.
The Broncos (0-5-0-0) will return to action on Monday when they face the Prince Albert Raiders (2-1-0-1) at 4 p.m. from the Subway Hub Centre in Regina.