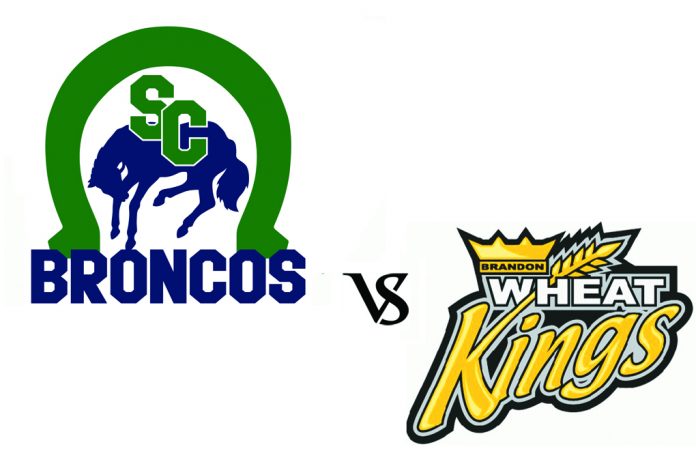 The Swift Current Broncos dropped a fourth straight game to open the season in a 4-1 loss to the Brandon Wheat Kings on Thursday.
The Wheat Kings took control of the game with goals 14 seconds apart from Nolan Ritchie and Lynden McCallum. The Broncos replied on the power play when Michael Farren scored for a third straight game when he tapped home a perfect centering feed from Alex Moar for a 2-1 deficit after one period.
After a scoreless second period, Reid Perepeluk put the game away with a shorthanded goal midway through the final frame and Ritchie scored into an empty net to seal the win.
Isaac Poulter fell to 0-3-0-0 with 35 saves on 38 shots. Ethan Kruger improved to 2-0-1-0 with 26 saves for the Wheat Kings, who improved to 2-1-1-0.
The Broncos finished one-for-five on the power play, while the Wheat Kings capitalized once on two attempts.
The Broncos (0-4-0-0) will return to action on Saturday when they face the Moose Jaw Warriors (3-1-0-0) at 4 p.m. from the Subway Hub Centre in Regina.