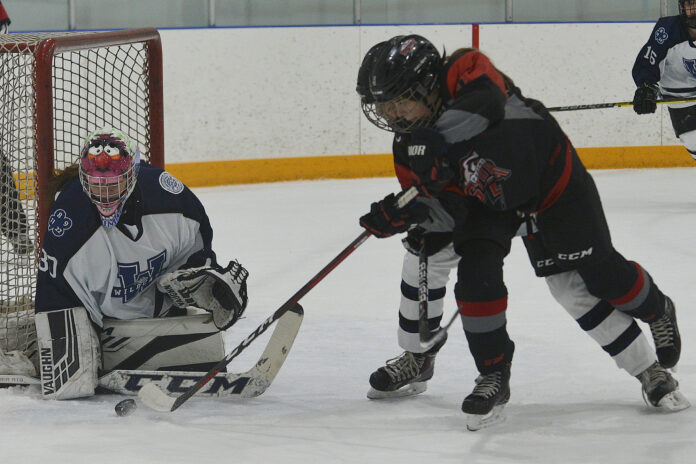 The Swift Current Graphic Edge Wildcats remain unbeaten after five games in the Saskatchewan Female U15 AA Hockey League following two games against the Prairie Storm over the weekend.
Friday, the Wildcats tied 3-3 on the road. Cydny Price scored twice and Kendra Shumaker picked up a pair of assists. Addison Longmore also scored, while Abbey Arntsen and Tamara Empey added assists. Hailey Sibbald earned the tie in goal.
Saturday, the Wildcats skated to a 5-3 win on home ice when they scored three goals in the final 6:16. Kaylee Williams tied the game and then scored a power play goal with 2:43 left to give the Wildcats a 4-3 lead before Price scored into an empty net in the dying seconds.
Brooklyn Siemens scored the first two goals for the Wildcats during a three-point outing. Arntsen finished with two assists, while Shumaker, Kyla Benjamin, and Williams all added assists. Jorja Imrie earned the win in goal as the Wildcats improved to 3-0-2 on the season.
The U15 Wildcats will battle the Regina Rebels this weekend, beginning Saturday in Regina. They will host the Rebels on Sunday at 6:45 p.m. at the Innovation Credit Union iplex.