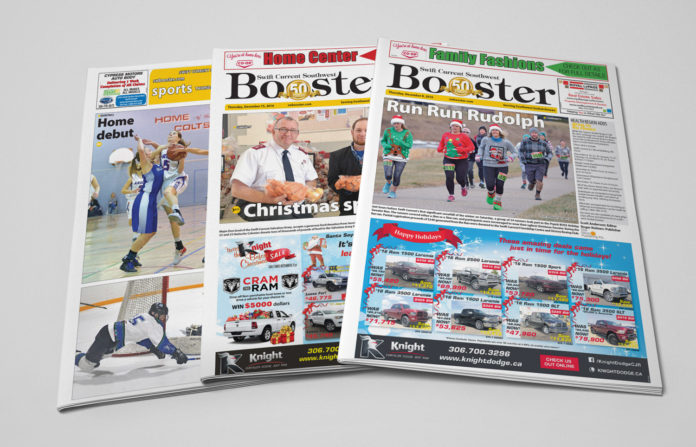 A pair of Swift Current's largest sports organizations have put their activities on hold amidst the growing number of COVID-19 cases in the area.
Both the Swift Current Minor Hockey Association and the Swift Current Soccer Association made announcements regarding their programming on Tuesday.
Tuesday morning, the Swift Current Soccer Association announced that all soccer activities were being put on pause effective immediately.
The SCSA announcement read as follows on its website:
"Dear Soccer Families,
The Swift Current Soccer Association has made the difficult decision to suspend all of our youth and adult house league and United practices and games until further notice. As an association we feel it is our responsibility to help keep our communities safe and to support the efforts of the Saskatchewan Health Authority. During this pause in play we plan to work with other sport organizations to find consistencies, look for Covid-19 manager volunteers, and to develop a back to play plan.
We will look at what we can do to make up the missed time by possibly extending the season, but at this point in time, we cannot make any guarantees.
We will let families know about a restart day as soon as we can.
Thank you for your cooperation and understanding. If you have any questions, please contact Michelle (House League Coordinator) at scsaleaguecoordinator@gmail.com, Deb (President) at scsapresident1@gmail.com or Chad (Interim Technical Director) at swiftcurrentunitedsoccer@gmail.com
SCSA"
Later Tuesday, the SCMHA announced the following:
"Currently, on pause until further notice for all team activities, practices and games are U11, U13 and U15 male and female. We will be in contact with you if we need to pause other divisions.
Thank you,"
The Government of Saskatchewan and Saskatchewan Health Authority announced 127 new cases on Tuesday for a total of 1,294 active cases in the province. 44 people are currently hospitalized and 29 people have died due to COVID-19 overall.
The South West currently has 13 active cases, third lowest amongst the 13 geographic regions.
The Chinook School Division announced on Monday that the Saskatchewan Health Authority had informed them of positive COVID-19 cases in two individuals at O.M. Irwin School and one at the Swift Current Comprehensive High School.