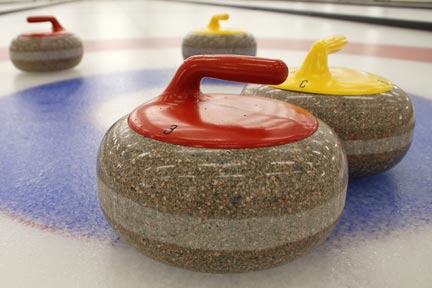 The Swift Current Curling Club – Innovation Credit Union Super League returned to the ice with six games on Thursday. The league includes 14 teams this season with an early start after the club got the ice in without the CCA Finals in Swift Current this year.
October 15 results:
Swift Sliders defeated James
Subway defeated First Avenue Dental
Therrien Construction defeated B&A Petroleum
Westax defeated CMX
Quintin defeated Techmation Electric & Controls
Swift Plumbing defeated Kruse Glass
October 22 schedule:
CMX vs B&A Petroleum; Westax vs Therrien Construction; Kruse Glass vs Quintin; Subway vs James; Swift Sliders vs Swift Plumbing; Thibault Auto vs First Avenue Dental; Techmation Electric & Controls vs SWT.
Standings (as of October 15)
1 – Therrien Construction 1-0-0
2 – Quintin 1-0-0
3 – Westax 1-0-0
4 – Subway 1-0-0
5 – Swift Plumbing 1-0-0
6 – Swift Sliders 1-0-0
7 – Thibault Auto 0-0-0
8 – SWT 0-0-0
9 – First Avenue Dental 0-1-0
10 – B&A Petroleum 0-1-0
11 – James 0-1-0
12 – Techmation Electric & Controls 0-1-0
13 – Kruse Glass 0-1-0
14 – CMX 0-1-0