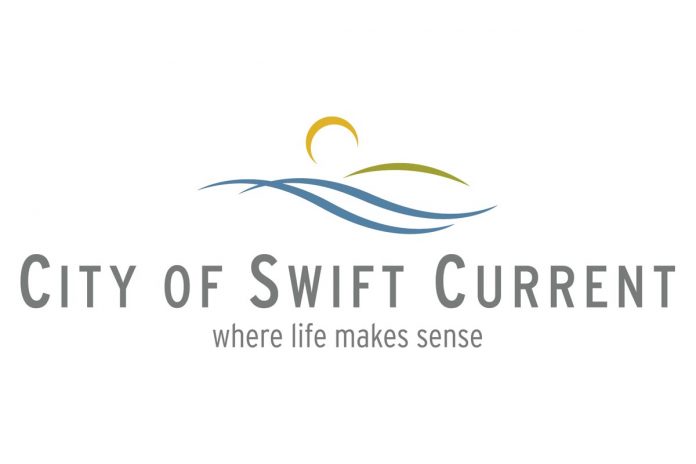 A mix of face-to-face services and by appointment only visits will be available when Swift Current City Hall re-opens with limited hours beginning, Tuesday, September 8.
City Hall is partially re-opening on Tuesday after being closed to the public since Friday, March 20 during the early days of the COVID-19 pandemic.
The general public will be able to access limited face-to-face services during the initial re-opening phase, including all bill payments and utility services such as connections, disconnections and transfers. These services will be available on weekdays from 10 a.m. to 2 p.m., with the exception of statutory holidays. All other services that require face-to-face contact will be offered by appointment only.
Citizens who are able to continue conducting business with the City over the telephone or via email are encouraged to continue doing so in order to limit person-to-person contact within City Hall.
The resumption of service occurred in part after a high volume of social media objections to an extension to City Hall being closed. A Facebook post on the City's decision to keep City Hall closed posted on Thursday, August 27 received over 130 comments, with the majority expressing concern City Hall would continue to remain closed.
On Monday, August 31, the City again posted on their Facebook page that the Administrative Team was taking into consideration the considerable feedback which has been directed their way via social media along with emails and phone calls.
"After consulting with various stakeholder agencies and staff members, as well as receiving feedback from our valued customers, we came to the decision that it is time to open our doors," said City of Swift Current Chief Administrative Officer Tim Marcus. "While we remain confident that we can provide virtually all of our services over the telephone or via email and other online platforms, we recognize the fact that some citizens prefer to conduct business in person, and we are ready to gradually move in that direction."
Marcus noted that the City is aware of customers experiencing difficulties getting through to City staff in recent months during the pandemic.
"During the initial stages of the pandemic, we experienced a turnover of front-line staff and we delayed filling some of these positions in light of financial implications related to COVID-19," said Marcus. "We've recently filled the last of these positions on our front line, and our staff are now working within a 24-hour call return policy."
Mayor Denis Perrault voiced his appreciation to the community for their patience, and for working collectively to lower the local COVID-19 case load.
"We've been very encouraged by the low numbers that we've been seeing here in the Southwest in the past few days and weeks, and that gives us confidence that we can begin to open our doors while keeping both customers and City staff safe," said Perrault. "This is the product of a community and region working together and doing the right things to help us get through the pandemic. I can't thank our citizens enough for the sacrifices they have made to get us to this point."
WHAT TO EXPECT WHEN YOU ARRIVE AT CITY HALL
Customers who choose to visit City Hall to either pay bills or arrange utility services can anticipate several safety measures when they arrive:
Single Entrance/Exit at Main Doors located on 1st Ave. N.E.
Mandatory Hand Sanitizing upon entrance.
Floor markers to guide customers to service kiosks and to enforce six-foot physical distancing.
Plexiglass Sneeze Guard Partitions at service kiosks.
The use of masks will be optional.
Signage throughout the Lobby and outside City Hall will help direct customers.

SCHEDULE AN APPOINTMENT
If you would like to schedule an appointment with a department at City Hall, the following contact information can help direct you to our staff, who are available from 7:45 a.m. to 4:30 p.m., Monday through Friday, excluding statutory holidays.
General Inquiries: 306-778-2777 or admin@swiftcurrent.ca
Recreation/Leisure: 306-778-2787 or communityservices@swiftcurrent.ca
Taxation: 306-778-2704 or taxation@swiftcurrent.ca
Utility Billing: 306-778-2731 or customerservice@swiftcurrent.ca
Planning, Bylaw, Business Development & Building Services: 306-778-2714 or plng@swiftcurrent.ca
Engineering, Environmental Services & Public Works: 306-778-2748 or eng@swiftcurrent.ca
Light & Power inquiries: 306-778-2770 or lightandpower@swiftcurrent.ca
Election 2020: 306-778-2768 or j.schlamp@swiftcurrent.ca
City of Swift Current customers are encouraged to pay bills through their financial institution and arrange utility services online at http://www.swiftcurrent.ca/divisions/corporate-services/financial-services/utility-billing/utility-services-request, via email or over the telephone, if possible. The City also offers a convenient, secure, 24-hour Night Deposit Mailbox located on the external wall of the building facing 1st Ave. N.E. where customers can drop payments to be processed the following day.